Welcome to the
ZIZO Brand Guide.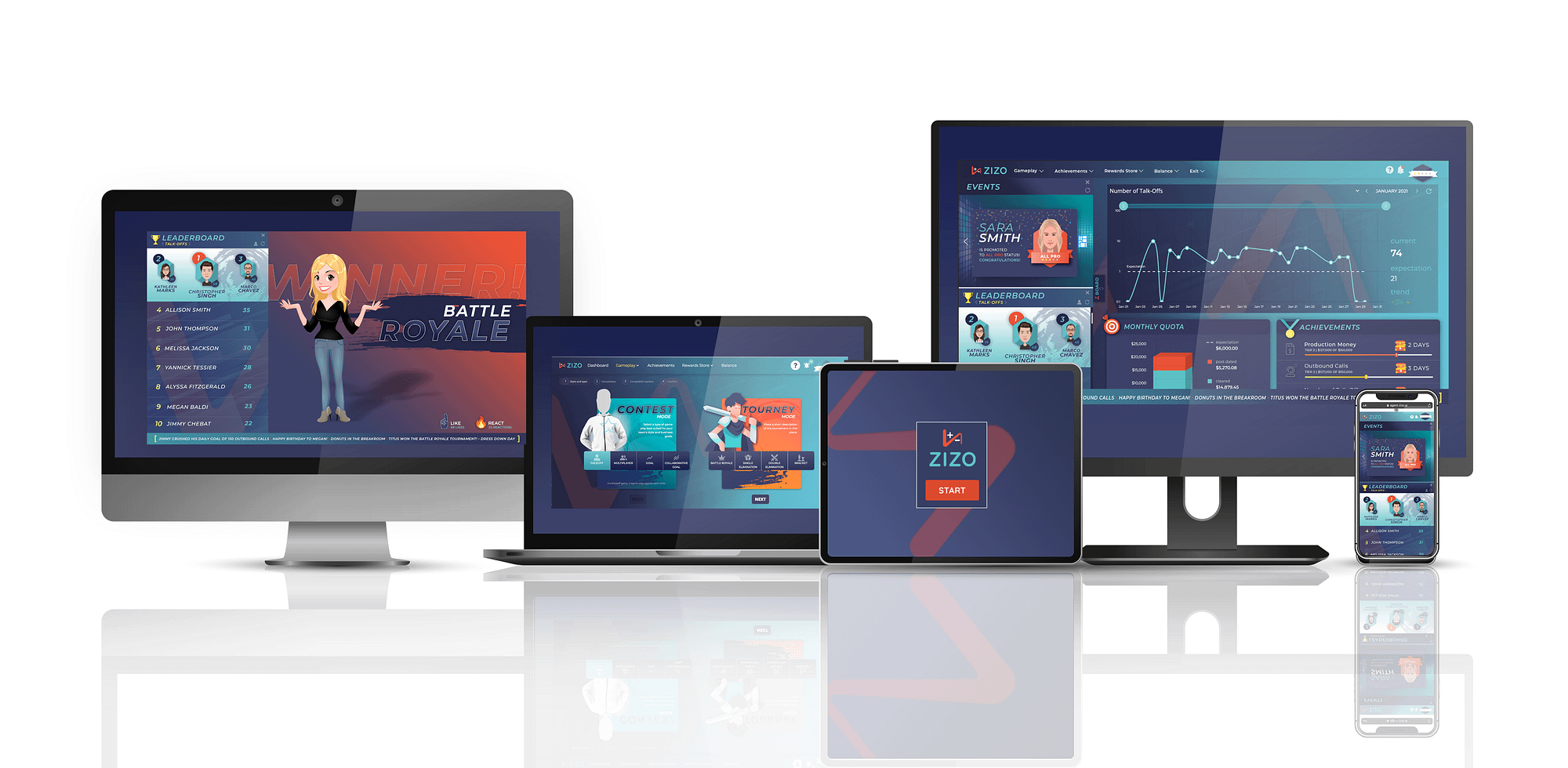 We're happy to have you on our team.
Our identity and voice is important to us.  Here you will find all of the resources you need to stay on brand.
The ZIZO Logo
Our visual identity is representative of our vision and our culture.  The ZiZo logo is an instantly recognizable symbol, and a focal point of our brand.  To maintain consistency across our visual messaging, it is important that the logo is used exactly as specified in these guidelines
Logo Clearance and Size 
In order to give our logo maximum legibility and exposure, please allow for an area of clearance around the entire logo. The distance of clearance should be the height of the Sprocket from the base of the center circle to the top of the longest arm. This gives the logo prominence and ensures that it will not be obscured or diminished by other surrounding elements.
Primary Stacked Logo
Horizontal Logo
ZIZO Logo Minimum Size
Never reproduce the Logo at a size smaller than these recommendations, as it will result in the loss of their impact and readability.
It is important that the appearance of the logo remains consistent. The logo should not be misinterpreted, modified, or added to. No attempt should be made to alter the logo in any way. Do not rotate, warp, or disproportionately scale the logo. Its orientation, color and composition should remain as indicated in this document—there are no exceptions.
Our colors are playful, enthusiastic and energetic. They have been carefully chosen to reflect our core values.  To ensure a unified brand, it is important to use these colors, and these colors only.
Color should be applied in a mindful way.  All design should be clean, modern, light and bright, with primarily grey and white tones.  Our primary and secondary colors should be implemented thoughtfully, to provide emphasis, draw attention or reflect a mood. 
Teal
#76CBCE
R118 G203 B206
C51 M0 Y21 K0
Orange
#ED5236
R237 G82 B54
C1 M83 Y87 K0
Purple
#3C416B
R60 G65 B107
C86 M80 Y33 K19
Pearl
#E6E6E5
R230 G230 B229
C9 M6 Y7 K0
Yellow
#FDF269
R253 G242 B105
C3 M0 Y71 K0
Blue
#178EB8
R23 G142 B184
C80 M31 Y15 K0
Purple
#3C416B
R60 G65 B107
C86 M80 Y33 K19
Teal
#76CBCE
R118 G203 B206
C51 M0 Y21 K0
Purple
#3C416B
R60 G65 B107
C86 M80 Y33 K19
Orange
#ED5236
R237 G82 B54
C1 M83 Y87 K0
The use of the Quicksand font is part of our logo design and is to be applied to the name ZIZO only, not to editorial content.
The font face is available here: [Download]
A few notes:
Don't use an ampersand unless it is part of a branded term.
Use exclamation marks sparingly.
Sentence casing is most commonly used, with title casing usually reserved for headings.
Don't write body copy in all caps.
Zoe – ZBot:
She's a cute addition to the ZIZO family!
If your context calls for a more playful and lighter mood, we encourage you to include Zoe in your editorial.
Voice & Tones 
When the world interacts with ZIZO, they know they'll always find a personable Voice, one step ahead with reliable insights and cheeky quips to lighten the load. Behind every touchpoint is a team member, bringing the human element back into the equation, transcending tools with the kind of people who inherently exemplify that spirited tenacity we're known for. It's time for a new way to work, starting with a Brand Hub for the people who put ZIZO into play, empowering them with time to dream up the next big thing.
Communicating for ZIZO
VOICE
The number one way people interact with a brand is through its Voice. From emails and receipts to on-boarding and explainer videos, brand Voice is how we deliver the ZIZO experience.
Headlining Features

Primary
Precision
Time is a valuable resource -especially for the businesses we serve. We're
direct and purposeful, carefully articulating each message.

Personable
We're all humans here, so when you communicate, leave the mind-numbing
data drown and tech lingo to the software. Speak to people like people.
Remember, ZIZO is literally making gaming at work conventional! Have fun
harnessing the Voice, spreading the excitement on to the next person.
Secondary
Empowering
Our purpose is to give people the information and actionable steps they need
to engineer their success. You can't do the job for them, but with ZIZO, you
can make sure the only limit to achievement is themselves.
Self-determination is motivational.
Collaborative
ZIZO is an extension of the businesses we partner with. Helping teams crush
their numbers, boosts morale and enhances the brand culture. Use the Voice
to celebrate the wins, motivate
TONES
Tones of Voice are the vehicle for expressing the many layers of ZIZO's personality.
Deciphering when to use which Tone and how decides whether you're on-brand or off.

BE: Cheeky
Being playful by nature is a part of the Game Time package. We use smart
humor and clever remarks, boldly poking fun, always keeping it light-hearted.
NOT: Rude A Smart Ass Disrespectful Over-The-Top
BE: Ingenious
Inventive and intelligent, our astuteness helps us to find imaginative ways to
exceed expectations.
NOT: Apathetic Academic Unexpressive Pedantic
BE: Uplifting
Personalized encouragement is a ZIZO signature. We're familiar with each
user and their successes and pain points. Sometimes, little motivation from a
third-party is all we need to get us going.
NOT: Bubbly Inspirational Superior Dismissing
BE: Stimulating
We engage users by matching their abilities to the challenges, uncovering
opportunities that have real-life implications. Work shouldn't be dull, and
neither should our Tone. Speak to each client and user on their level.
NOT: Monotonous Tedious Extreme Generic
BE: Enlightening
When we're working, it's hard to see all of the moving parts. ZIZO helps to
zoom out for specificity and zoom out to monitor the bigger picture. We're
insightful and informative, helping people to do what they do -even better.
NOT: Nagging Micro-Managing Appeasing Commanding
FORMAL V.S. INFORMAL
Informal
Industry lingo and long-winded explanations are decidedly unZIZO like.
Think of us as an extension of the teams we help. The language we use
and the tone should reflect that of the readers.
BE : Casual
NOT : Unprofessional
Formal
Our Voice remains constant across platforms. Although, we're nothing if we're
not sharp. Cognizant of the audience we address, specific industry vernacular,
technical terminology, and slight Tone inflections make contextual
appearances, mindful never lose our identity.
BE : Mindful
NOT : Academic
READABILITY

Platform
Allow the platform and application to dictate the structure of the copy.
Ex :  Twitter – at less than two hundred characters per post, communications should be concise and impactful. 
Accessibility
Craft content pieces and copy that the general public will find easy to understand. Tools like the Flesch Reading Ease Test provide a way to measure the complexity of a text. 
Avoid complex terminology 

Opt for clear, simple words, eliminating complex words with many syllables. – Gain a firm understanding of vocabulary and language to explain complex ideas in as few words as possible. 

Aim for short sentences
PRONOUNS
ZIZO puts people first. Our pronouns effectively convey and strengthen that core belief. Correct pronoun use can be the difference between personalization and isolation. 
USE : You, Your 
NOT : We, Our, or They 
note : Messaging is about the customer and how ZIZO benefits them -not about ZIZO and how awesome we are.
ACTIVE VOICE
Just pass on the passive voice. 
USE : Gamification engages with a work-time experience that keeps them on the edge of their seats. 
NOT : People will be engaged by a gamified work time experience that keeps them on the edge of their seats. 
SHORTHAND
Use simple, short words that get the message across, but avoid shorthand and text language. 
USE : Text language and pop culture abbreviations are a don't. Okay? 
NOT : IMO, we should never LOL at or with our customers- even if they're our BFFs 4 EVA! MMMMMmmmmmm K?
CAPITALIZATION
CONVERSATIONS IN CAPS EVEN WORDS IN CAPS LOCK FEELS COMMANDING AND ANGRY. Even when they're meant to be humorous. 
USE : Feel free to reach out anytime you have questions. 
NOT : ANYTIME!!!!! We REALLY ENJOY working with you!!!