ZIZO INSURANCE GAMIFICATION SOFTWARE CAN HELP YOU BOOST PERFORMANCE
ZIZO Insurance Gamification Software Helps You to Support Your Team with Career Mapping and Achievements 
In 2020, the US insurance industry employed over 2.9 million people as nationwide turnover rates rise to over 57%.
Despite attrition rates on the rise, the insurance industry is set to continue growing in demand, in fact, over the past 10 years the number of insurance underwriters grew by over 120 thousand with no signs of slowing down.
The insurance industry will continue to boom, especially thanks to its low barrier to entry and on-the-job training and licensing opportunities providing a lot of room for growth.
Despite the promising industry statistics, concerns of attrition, disengagement, and burnout still plague the workforce.
Most careers in the insurance industry require multiple licenses  and follow a specific trajectory which include ongoing education and training. Unfortunately, without proper guidance, it can be confusing to navigate how to become successful. 40% of employees report that they don't believe their current employer will help when it comes to advancing their career. The beauty and downfall of the industries abundant options for potential career paths are the strict licensing requirements which require planning and expertise — without guidance it is difficult for insurance professionals to understand how to succeed.
Success in the insurance industry heavily relies on clear career mapping and expectations. That's where ZIZO comes in.
Take Control of Attrition, Recruiting, Performance & Productivity Today
It's Game Time.
Are You Ready To Thrive?
Customize Your ZIZO Insurance Gamification Software to Your Specifications 
Our career mapping and milestones and achievements features make it easy for employees to picture a multi-year career while breaking up large goals into small, manageable achievements.
We work directly with our clients to identify the ideal career length for your employees and major milestones along the way. Once we customize the application to your company's specifications, our gamification does the rest.
Your sales team can visit the milestones and achievements page anytime to see what major career events are in sight. As they're approaching a new achievement, our gamification software will notify them and give them the extra encouragement they need to make the next step.
In addition to highlighting major milestones throughout an employee's career, ZIZO gives them the extra push to stay focused by providing extra rewards for achievements reached in a timely manner. Of course, ZIZO celebrates any win with your team, but a win achieved quickly due to hard work and dedication? That deserves an extra celebration!
ZIZO also leverages game mechanics that are proven to increase engagement to keep your employees excited about their career path. By leveraging rank and level mechanics, we harness the competitive nature that drives game players to improve their status and apply it to work.
As employees gain experience and accomplish their goals, they gain XP and climb the ranks from Rookie, to Pro, to All-Pro, to Superstar, to Legend. Throughout employee's career, their avatar displays a badge signifying their rank and level so the entire team knows that this employee is going places.
Our gamification doesn't stop there though. Helping employees realize their career potential won't do any good without engagement and retention day-in and day-out – especially as many insurance industry leaders make the switch to remote or hybrid workforces.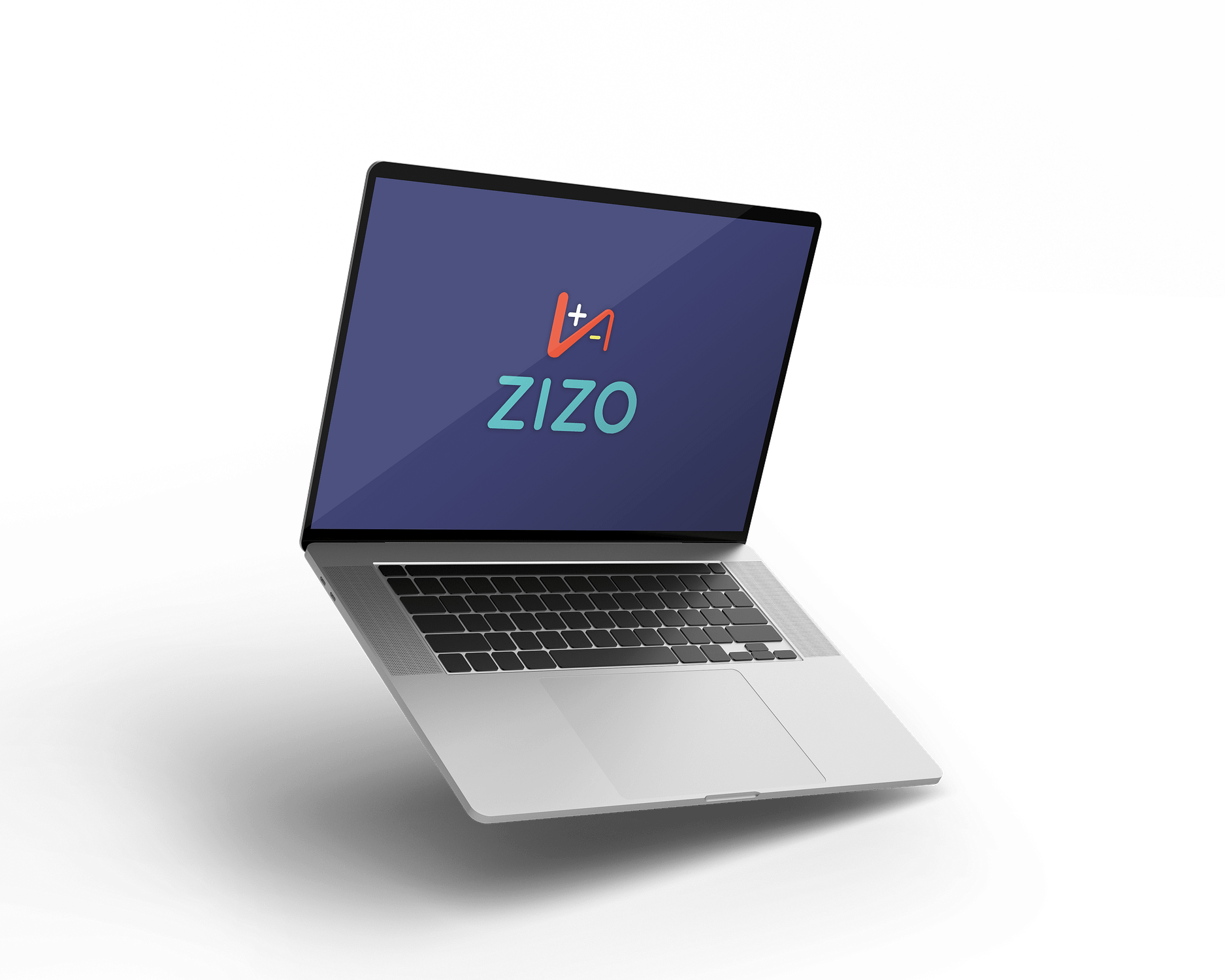 Increase Motivation with Gamified Training Reports 
Employees who were already feeling lost in the shuffle and mentally checking out of their workday are now sitting in their own homes, alone and on an island with no one to hold them accountable or check-in on issues that might be getting in the way of their job performance.
Our insurance gamification platform engages employees regardless of where they're working. In fact, 83% of employees who received gamified training report that it made them more motivated at work, and 88% report that they believe gamification at work would make them more productive.
Our automated daily, weekly and monthly challenges keep your employees engaged and on track to achieve their career goals! And when the team needs a little extra boost, management can create custom contests and tournaments to push productivity even further.
Customize Your ZIZO Insurance Gamification Software to Your Specifications 
Your employees will be able to stop worrying about the next step and be able to have fun at work – while crushing their goals. With every success, they'll earn currencies which they can spend in ZIZO's reward store.  Employees can purchase tangible goods, digital assets and employee perks – allowing them to select rewards that are most meaningful to them.
On top of the endless game mechanics to engage your team, ZIZO provides transparency like never before. In the current workforce, 44% of employees report having no idea how their daily work affects overall business goals – resulting in less engagement and investment in the company's success.
With ZIZO, we integrate directly with operational software to provide clear performance data to all users. This is a multi-faceted solution which addresses the issue of employees questioning their importance and employers questioning employee's performance. All data is centralized and mapped into easily accessible dashboards which can be customized by each user. No more hours spent hunting down reports across multiple platforms!
With ZIZO, your team can stop worrying about whether they're on the right path and stressing over next steps. Insurance professionals can sit back and enjoy the fun while keeping tabs on their progress towards their goals. All while you are keeping an eye on their productivity and enjoying more engaged employees.
Ready to learn more? Schedule a customized demo today!
Frequently asked Questions
What Is Gamification
Gamification is applying gaming mechanics into nongame environments to increase participation, motivation and overall happiness.  Gamification software allows employees to receive real-time feedback that motivates and encourages them. Things like competition, points, rewards,  
achievements, rules of play, self-expression and status are leveraged to give employees feedback.  It empowers them to participate and reap the benefits of tangible rewards, bonuses, and rise in rank within a company.
How Does Gamification Work
Gamification plays into the human elements that motivate, allowing users to feel that they are a part of a larger goal that is mutually shared with fellow coworkers, and aligns with overall business goals and objectives. As employees interact with the gamification platform, they receive immediate feedback on their performance, skills and achievements, allowing them to focus on next steps and strategies toward new achievements.  Ultimately, gamification plays on the psychology that drives human engagement. 
What Are the Benefits of Workplace Gamification?
With gamification, an employee's tasks and goals are easily identified, allowing them to see progress on performance and accomplishments, as well as connect with their co-workers through a collaborative and competitive platform.  
Gamification  
Improves business results

 

Boosts employee performance and satisfaction

 

Increases employee knowledge

 

Promotes employee retention and reduces turnover

 

Allows for adoption and adaptation of management tools

 

Allows management to receive un-biased performance reports

 

Increases employee engagement

 
 In addition to these benefits, ZIZO Technologies allows companies to uncover additional benefits including a better understanding for employee motivation, what the most powerful incentives are within their company, revealing employee preferences and illuminating any gaps so management can swiftly address issues. 
How Can ZIZO Help My Business Grow?
With all of the tools and features included in ZIZO's application, your benefits will include: 
Increased performance

 

Lower attrition rates

 

Higher employee engagement

 

Improved staff development

 

Time-saving BI tools

 

Automated Intelligence providing Actionable Insights

 

And more…

 
What Does "ZIZO" Stand For?
ZIZO stands for Zoom In, Zoom Out.  It represents the figurative ability to Zoom Out above the trees to "see the forest" to manage from a high level, or Zoom In to get "in the weeds" and manage from the ground floor.  Within the application, ZIZO represents the ability to Zoom In and Out of your data quickly and effortlessly to get the information you need from both perspectives and help you make better business decisions based on empirical data.