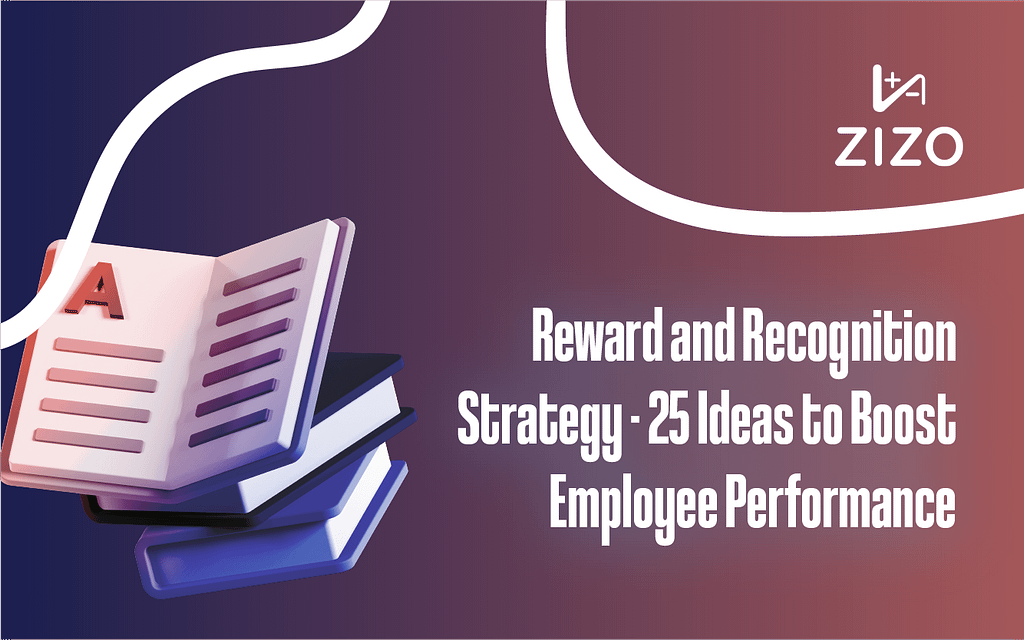 Today's corporate rewards program is more overstated than before. Many managers assume employee appreciation must be elaborate or costly. They'd stick with the public "Thank you and Great job!" to avoid headaches.
A reward and recognition strategy blends metrics and art. Top-performing employees become more engaged when appreciated, and underperforming employees can see through shallow praises.
As a team manager, you want to find balance in the recognition element of engagement and retention. This post highlights some employee appreciation ideas you can adopt today.
[ez-toc]
Why is it Essential to Have a Reward and Recognition Strategy?
In many companies, reward and recognition programs are geared towards increasing sales, reducing attrition, or demonstrating a healthy organizational culture.
However, most important is that you genuinely appreciate the people who treat your company's mission like it's theirs, and they show up daily. Increased engagement and low turnover are by-products of a happy and motivated workforce.
The 3 Ps of Reward and Recognition KPIs
The big question is, how do you know which employees to reward or recognize? There are specific KPIs to consider depending on your company size, and what is relevant to a sales team is not necessarily applicable in a customer service call center. However, some factors can be applied in any industry.
Participation – How much does the employee or team engage with company activities, events, or tools?
Progress – How much has the employee or team improved in skills, quality, or output?
Profits – How much has the employee or team made or saved for the company?
Reward Strategy Ideas to Boost Employee Performance
There are two types of rewards, tangible and intangible. Tangible rewards involve monetary or non-monetary rewards employees can exchange for value.
On the other hand, non-tangible rewards are non-monetary and are usually timeless.
Whether the reward is tangible or intangible, the role of HR in rewards and recognition is to set up an employee points reward system to track relevant KPIs.
Tangible Rewards For Employees
1. Salary Bump
Salary is the most basic yet tangible reward you can give your employees. You may use this reward if your company cannot do a salary hike for all team members, but you want to show appreciation for those performing beyond expectations.
2. Paid Vacation
Who doesn't like to relax and revitalize? When you give an employee a paid vacation, you provide an opportunity to refuel and return stronger. The best way to reward this is to include the employee's partner or family.
3. Gamify The Workplace
Gamifying your workplace is a great way to boost employee performance. It's a modern take on the old-fashioned rewards programs that incorporate games with points, levels, rankings, and contests to keep employees engaged.
4. Cash Bonuses
Offering cash bonuses can keep your top performers at their best and help your company to reach its objectives. A quarterly cash bonus pool is a great way to recognize employees for their hard work and track the company's growth. However, your employees shouldn't be attached to bonuses or punished for not performing beyond expectations.
5. Gym or Sports Club Membership
If you have the budget, a gym or sports club membership is a great way to show employees that you value their health and wellness. So why not get your employees enrolled alone or with a family member? You may even register your entire team to encourage accountability.
6. Gift Card
Gift cards valued above $25 are just as good as cash bonuses. Your Employees can use them at any store, online shop, or restaurant in your area. With gamification, you could set up a reward point system and let your team play games to see who wins the card.
7. Lunch or Dinner
Chances are, your employees have their favorite restaurants. Whether rewarding a single employee or a whole team, lunch or dinner is a great idea, and it's a personal way of showing appreciation to your staff members.
8. Movie or Concert Tickets
Free movies, sporting events, or concert tickets are usually cherished, even by people who can afford to buy the tickets. Treat your employees to the movie of their choice, or get them concert tickets for their favorite band. Outings like these are truly memorable and strengthen work relationships.
Intangible Rewards Examples
1. Work From Home
The idea of working from home as a reward is to get your top-performing employees to give you their A-game from anywhere. It's essential to be straightforward to avoid mistaking it for a vacation day. Also, you should give this reward sparingly to avoid interrupting schedules and workflows.
2. Flexible Schedules
Many companies with a remote-first approach have this by default. For on-site teams, this can be a way to reward productive employees, especially on those long workweeks. The flexibility can be a few hours of work at home before coming to work, which makes it easier for them to squeeze in that extra bit of family time.
3. Work Autonomy
When you find a passionate employee or a self-directed work team, work autonomy is one of the best ways to optimize performance. You can give them more control over what they do and how they do it. It allows them to grow beyond any training course, and offer unique solutions.
4. Offer Late Start
A late start might seem far-fetched, but it can benefit you and the employee. If you have a top-performing employee who works better at night, it makes sense to give them a couple more hours of sleep in the morning to feel better. They'll appreciate this perk and work better.
5. Parking Spot Closer To The Building
A parking spot closer to the building is more convenient for employees. So why not give your top employees a reserved parking spot to show that you appreciate their work and loyalty?
6. Time-Off
A time-off incentive program is an irresistible offer for most employees. If you have a gamification solution, you can let them pool points before they can earn some days off that are not weekends or holidays. Time off also works well if you have a remote team.
7. Education Programs
More than keeping your employees engaged, you want to show loyalty in return. What better way to do this than invest in their self-development?
Training programs make your employees feel more valuable to the organization. You can provide them with various types of training according to their skills, interests, or workflow. These programs may include conferences, seminars, and career events.
Recognition Strategy Ideas to Boost Employee Performance
Everyone appreciates money and gifts, but acknowledging someone's hard work is even better. Employee or team recognition can have a more significant effect than you might think. The role of HR in rewards and recognition is to set up a staff recognition scheme to ensure that top-performing employees and teams are appreciated.
Employee Recognition Examples
1. Digital Showcase
This is an excellent way to feature top-performing employees and their work. For example, you can post their achievements on the company's website, social handles, or newsletter. You can even use a photo-sharing site such as Flickr to create a photo album that showcases your employees' great work.
2. Employee Appreciation Day
The Employee of the Month/Year award is common; many employees can foresee the winner. This award is about acknowledging your best employees at random, and it is more appreciated because there's the element of surprise and intention.
3. Senior Management Appreciation
Many employees look to senior management as their motivation. If you want your employees to know that you appreciate their work, you should approach them. Doing this will show them how much you appreciate their contribution to the company's growth. It can be a phone call, handwritten note, or prerecorded video.
4. Recognition Wall
Wall of fame ideas is the most used form of employee appreciation. Take a wall space and fill it with posters, newspaper clippings, or other evidence of employee performance worthy of public display. You can adopt virtual recognition ideas for remote teams, such as a dedicated Slack channel for appreciation.
5. Thank You Notes
Nowadays, we are all so used to receiving appreciation texts on the phone that it means something when someone takes the time to do it the old-fashioned way. Especially when it's coming from a senior, this is an inexpensive and reliable way to boost employee morale.
6. Personalized Swag
Swag means free promotional material. Depending on your employees' interests, you can choose customized items such as clothes, totes, umbrellas, pens, iPhone cases, and more. You can easily personalize the swag by adding your company logo, images, employee name, and more.
7. Publish a Yearbook
Publishing a yearbook is an excellent way to recognize your employees' accomplishments. Have them submit photos of themselves in action throughout the year (at company events, at the office, or on the job). Then compile your best snapshots into a yearbook.
8. Employee/Team Interview
All great hires start with an interview. You can have your best-performing employees sit down for a one-on-one discussion about their day, solving problems, and coming up with solutions, implying you value their input.
9. Work Anniversaries
Celebrate your employee's dedicated service by acknowledging the anniversary of their first day at work. Consider giving them one of the rewards we discussed above or having an office party commemorating how far they have come with the company.
10. Acknowledge Milestones
Employees who work hard to meet deadlines or fulfill challenging assignments deserve to receive some kudos. Recognizing this accomplishment can boost morale, whether they hit some earnings goal, significant sales figures, or something else.
Things to Remember for Effective Reward and Recognition
Give quick feedback and rewards.
Let the reward be appropriate to the effort or achievement. The last thing you want to do is show favoritism.
Don't go overboard with the rewards, but keep them coming often.
There are going to be exceptional employees. Just be sure recognition is fair and equitable throughout the organization.
Add the wow and surprise factors to your rewards.
Final Thoughts
And that's our list! We know there are other great ideas; please feel free to use them in the mix of tangible and intangible rewards.
Employee recognition and rewards programs don't have to cost you time and money. In fact, in many cases, the most effective incentives are the ones that are entirely free and personal to the recipient. With creativity, you can recognize and reward your employees meaningfully without breaking the bank.
If you want more from your team and want them to be appreciated and happy, gamification is one of the best ways to achieve that. ZIZO is the revolutionary workplace gamification platform that takes the stress out of managing and motivating your team. Whether leading a call center, sales team, or virtually any other workforce, ZIZO can help you reduce turnover, resolve confusing data, and increase employee engagement.