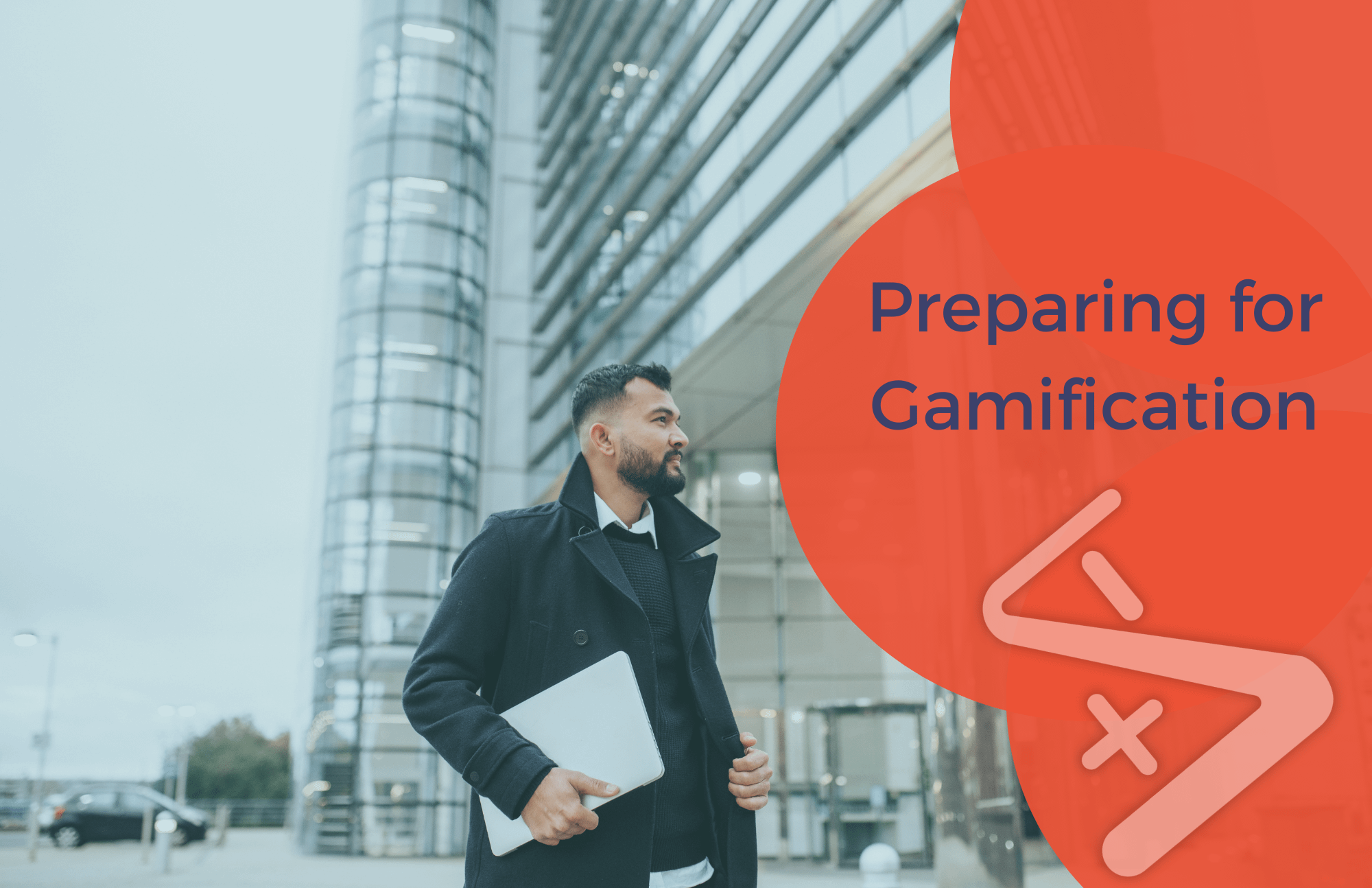 If you're considering a gamification platform, you're probably thinking you're already late to the "game" and ticking off the ways in which it can help you uplevel your business – and you're probably correct on all counts. However, while the benefits of gamification are not just well-known but scientifically proven across numerous fields and disciplines, that doesn't mean it's a no-brainer for you.
The fact is, it involves a substantial investment of both time and money that may or may not be prudent for your business model or your current stage of development. The variables will differ depending on whether you buy a platform or build your own, but either way you can expect to shell out anywhere from $50k to well over a $100k, in addition to countless human hours, for the implementation, maintenance, and regular upgrades. Here are some things your company can do to maximize your ROI and set yourself up for gaming success.
Set Clear Goals
As with any endeavor in business or in life, the first step is to set clear goals that are both ambitious and realistic. What is it you hope to achieve with this initial gamification platform? You can start with something broad – i.e., to increase sales; motivate your staff; or to improve organizational culture – then move on to more specific big-ticket items, such as the launch of a new product; getting your team to complete mundane tasks they usually shove to the side; or boosting the morale and camaraderie of a department lacking in collaborative efforts. Maybe you want to achieve all of these things; for now, though, you want to start with your greatest need and how gamification can potentially improve it.  
Perform Due Diligence
Once you have hammered out a specific goal, you need to perform due diligence to assess whether gamification is the best way to achieve it. This means extending your research beyond general information about how it activates pleasure centers in the brain or facilitates learning by decreasing stress. By now most companies, educators, and market analysts know that, which is why gamification has been the hot ticket for years and why you're considering it in the first place.
Due diligence is not about simply confirming something you're favorably disposed to, but about understanding the good, the bad, and the ugly. You've also read numerous stories about how giants from Starbucks to Nike have exponentially increased their revenue because of their gamification platforms, which gives you big ideas but little in the way of actionable data. The same is true for evidence specific to your industry or the area of your company you wish to improve. What's really important is mining the internal data – for example, why your salespeople are consistently falling short of their quotas; why your trainings put more people to sleep than Ambien; and why consumers are giving less-than-stellar feedback around your website or app. This means issuing detailed surveys and really paying attention to the answers whether you like them or not. If office politics and watercooler gossip is creating a toxic culture, a gaming platform alone is not going to solve the problem. You may first have to put in the challenging work of implementing new policies and/or taking some other steps to shift the dynamic, thereby laying the foundation for the change you want gaming to bring about.
Conceptualize the Platform
Once you have determined your broad vision and specific goals and needs, you can start getting into the fun part: conceptualizing the platform. This, not surprisingly, will bring up several other critical questions, such as, "What is our primary audience?" and "How can this platform align with and showcase our brand?"  This encompasses both form and function – you want the world to be able to immediately identify the platform with you (i.e. by using your company logo and colors) and, while badges and leaderboards celebrating a win may be appropriate for a sales team, consumers who have purchased a certain amount of your product may be looking for something different (i.e., free stuff) as a reward.  The key to uncovering this is more research – data collected from internal and external focus groups throughout the design process will help inform both the initial rollout and improvements over time.
Bottom Line
While gamification is an invaluable tool for the growth and evolution of your company, it is not a substitute for a strong mission or structure. It is also not a one-and-done endeavor, but an ongoing process that will require a commitment long after your platform is designed and implemented – this means getting continual feedback from your team and your customers, as well as a willingness to make regular improvements to aesthetics and mechanics. That said, if you take these steps, your platform will be integral in increasing revenue, keeping you top of mind in the marketplace, and making it a place where the most talented people in your field want to work.