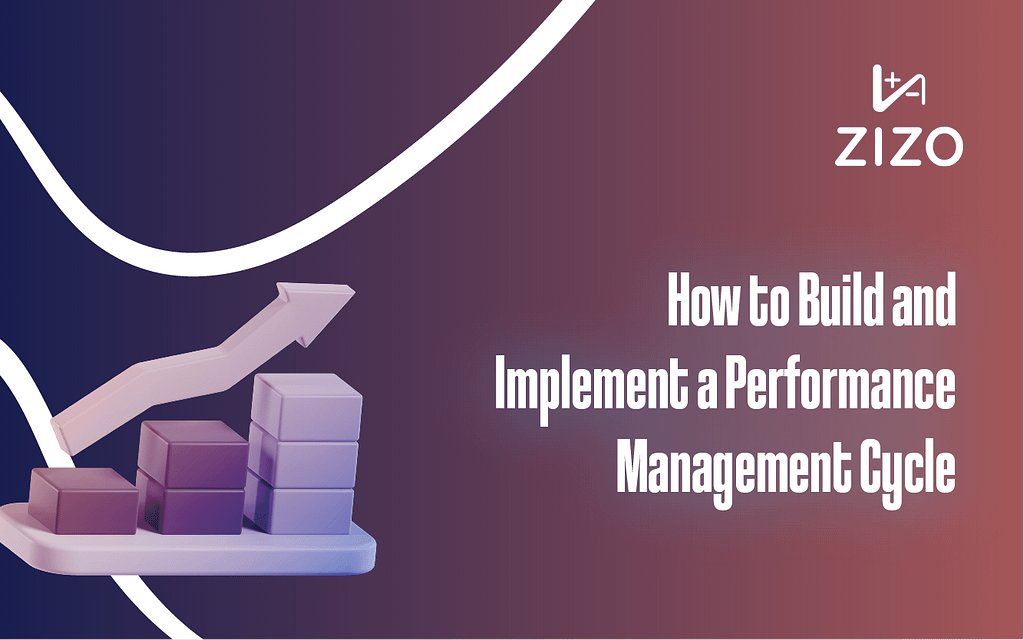 A company's vision is like the human eye. When you see a one-eyed man, it's safe to assume his view of the world is one-sided. A company focusing only on current employee performance is missing many details. Also, a company with a functioning pair of eyes can look into past employee data and measure recent performance. But what about the third eye?
Performance management is about gaining actionable insights into your company's and its employees' past, present, and future performance. However, many companies see it as an annual checklist given low priority. In Bruce Lee's words:
I don't fear the man who has practiced 10,000 kicks. I fear the man who practiced one kick 10,000 times.
Performance management is best implemented in continuous cycles and for as long as your company exists. This post explores how you can build and implement an effective performance management cycle for your company.
[ez-toc]
Why Performance Management Cycle?
The idea behind performance management cycles is to create a consistent performance culture. Most HR managers don't realize that it takes strategy and effort to keep employees focused and deliver the desired results. Building and implementing a performance management cycle helps you align different organizational functions with intended goals within a predictable timeframe.
8 Components of An Efficient Performance Management Cycle
Before we discuss the stages of a performance management cycle, it's important to highlight some components that are selectively used without strategic intention by many companies. It's not just about measuring performance; you need strategies demonstrating your effectiveness or inefficiencies as a manager.
1. Establish Metrics to Be Measured
Metrics are essential to help you become specific with your goals. And they should be established at every level of an organization: individual, team, and company. For example, as manager of a sales department, your metrics would include:
– Your sales targets for each month (individual)
– The number of quarterly deals closed by your team (team)
– The growth rate for new customers added during the year (company)
2. Set Individual/Team/Company Performance Goals
When metrics are set, what's next is a game plan with clear expectations. State explicitly what you want to achieve at the end of a specific period. What roles are best suited for each employee based on your goals? How much output is needed per team to achieve the company goals? A helpful framework for this is to set SMART goals. They are Specific, Measurable, Attainable, Relevant, and Time-Bound. However, there's a thin line between smart goals and not-so-smart goals.
Example of a not-so-smart goal: Make as many sales call as possible
– Not specific: What type of sales call on the prospect journey? And how many sales calls?
– Not Measurable: Since there's no number set, it's near impossible to measure results.
– Not Attainable: "As many sales calls" is an ambitious claim. Even if you have a large sales team, it's still a race to infinity.
– Not Relevant: This goal could be irrelevant if the aim is to establish brand awareness.
– Not Time-Bound: Even if it's a recurring activity, there should be a timeline for measuring results.
Example of a SMART goal: Make 3 follow-up sales calls per client in the next 30 days to get 20% conversion from 10 high-ticket clients.
– Specific: "3 follow-up sales calls", "high-ticket clients."
– Measurable: "20% conversion"
– Attainable: 3 calls X 10 clients = 30 calls in 30 days. One agent can conveniently do this. Also, 2 sales out of 10 seem feasible.
– Relevant: This goal is relevant if the aim is to make quick sales with a small team
– Time-Bound: "in the next 30 days."
These goals help you delegate with intention and make safe predictions that are hard to miss.
3. Timings
These are the time frames within which you will perform each step of the performance management cycle. How often should you repeat the process? How long should it be?
4. Take Action
A performance management cycle only works with action. Once you've determined your top priorities at every company level and how they will achieve them, it's time to put your plan into motion. Your action should also be SMART.
5. A System or Platform for Managing Performance
With a performance management application, you can precisely track an employee's progress toward achieving the set goals. This makes it easier for you to see overall team performance and make necessary decisions for improvement.
6. Evaluate Progress Against Objectives
Once you've completed the first milestones of your performance management cycle, the next step is to evaluate the results based on your goals. You want to identify what is working and what is not working. If there are challenges, identify the causes and what changes need to be made to achieve better performance.
7. Give And Receive Feedback
Feedback is a two-way process; it is not just about telling employees where they are doing well or where they can improve, but also about asking for feedback on how things are going within the team and what further development would help them.
8. Performance Improvement Plans
This is the crossroad into a new cycle. You want to reevaluate the existing metrics and improvement goals and execute as needed to get better performance.
The Four Stages of a Performance Management Cycle
You need a process to do anything right and efficiently at the right time. If you want to be effective at managing your employees' performance, understanding these stages will help you deliver better results for your team. Here's an overview of the stages of the performance management cycle:
1. Planning
Planning is the stage where you define the WHAT, WHO, HOW, and WHEN. It's about setting expectations for your employee and a timeline for when you would review performance. An effective performance management plan improves communication, reduces stress, and allows for well-defined rules.
2. Monitoring
Monitoring is the random check-in or evaluation of platform metrics regarding your employees' progress. This can be done weekly or monthly, in person, or remotely. During this cycle stage, you should give positive and negative feedback to help guide your employees' development.
3. Reviewing
A review is an opportunity to provide feedback on what your employees have done well and how they can improve. They should be constructive, fair, and objective. If there are areas where an employee needs improvement, tell them in person and show an expectation of better performance. Also, don't hesitate to hold on to positive feedback if the employee is doing a great job.
4. Rewarding
Rewarding employees is the final stage of a performance management cycle. Following the previous stages, you should be able to reward the right people, behaviors, and results.
How to Implement a Continuous Performance Management Cycle
Continuous Performance Management (CPM) is a process that enables organizations to set goals, review them regularly, and evaluate employees' progress toward these goals. It helps agile organizations focus on areas that need improvement without wasting time on fake work.
To implement CPM in your organization, you will need to:
– Understand the purpose of CPM and what it does for you as well as your employees
– Ensure that you have the right resources set up so that everyone can benefit from this process
– Have a timeline in mind, whether monthly, quarterly or annually.
The continuous performance management cycle includes a performance review, objectives, appraisal, discussion, and summary.
Performance Review
This is an opportunity to discuss with your employee how well they've performed their duties over the past year. It can be monthly, quarterly, or bi-annually. The best way to do this is in private, where you both feel comfortable speaking freely.
Performance Objectives
They include areas where your employees' performance is measured. They should be SMART and updated regularly to ensure they remain relevant and challenging for the employee. Also, they should align with your organization's strategic goals.
Performance Appraisal
This is collecting and analyzing performance data to determine an employee's job performance ratings. It provides information on how well employees perform their duties and what areas need improvement.
Performance Discussion
Like the performance review, it's a chance to be open and honest with your employee or team and discuss their role moving forward.
Performance Summary
The purpose of the summary is to provide highlights of performance at every level of the company. This is usually accompanied by a new performance management plan for another cycle.
Best Practices to Consider
Some businesses have developed a formal process with specific steps that all employees must follow. Other organizations allow managers to define their processes, and timelines, and guide the team. While no two organizations will use the same approach, there are some best practices worth considering in your continuous performance management implementation plan:
Create documentation
During performance reviews and discussions, it's easy to rush through a lot of information that the concerned parties may miss. The best way to approach this is to document the entire summary in an accessible file that can be shared within the organization.
Adopt a Performance Management Software
This software uses many features and functions to engage employees and measure their performance. Gamification platforms have performance management features embedded in their solutions.
Train Employees
As a growth-oriented company, you should not expect your employees' objectives after a performance cycle to be obvious. You'll better understand how to interpret their performance scores in the next cycle by training them on what's expected of them.
Hold Team Check-Ins
You want to have check-ins for performance cycles over a long period to ensure your team is on track. This is going to help you drive the results to the set objectives.
Implement Changes at the Next Cycle
Many companies implement a change in process for every new idea, and this can be unhealthy for the workflows or goals established by employees or teams. You want to implement changes only at the start of a new cycle.
Read: Sales Motivation Techniques
Reliable Performance Management
If you think a performance management cycle can help your sales team or call center, it's never a perfect time to adopt performance management software for your team. ZIZO is an intuitive gamification platform with performance management features embedded to help you supercharge your team.