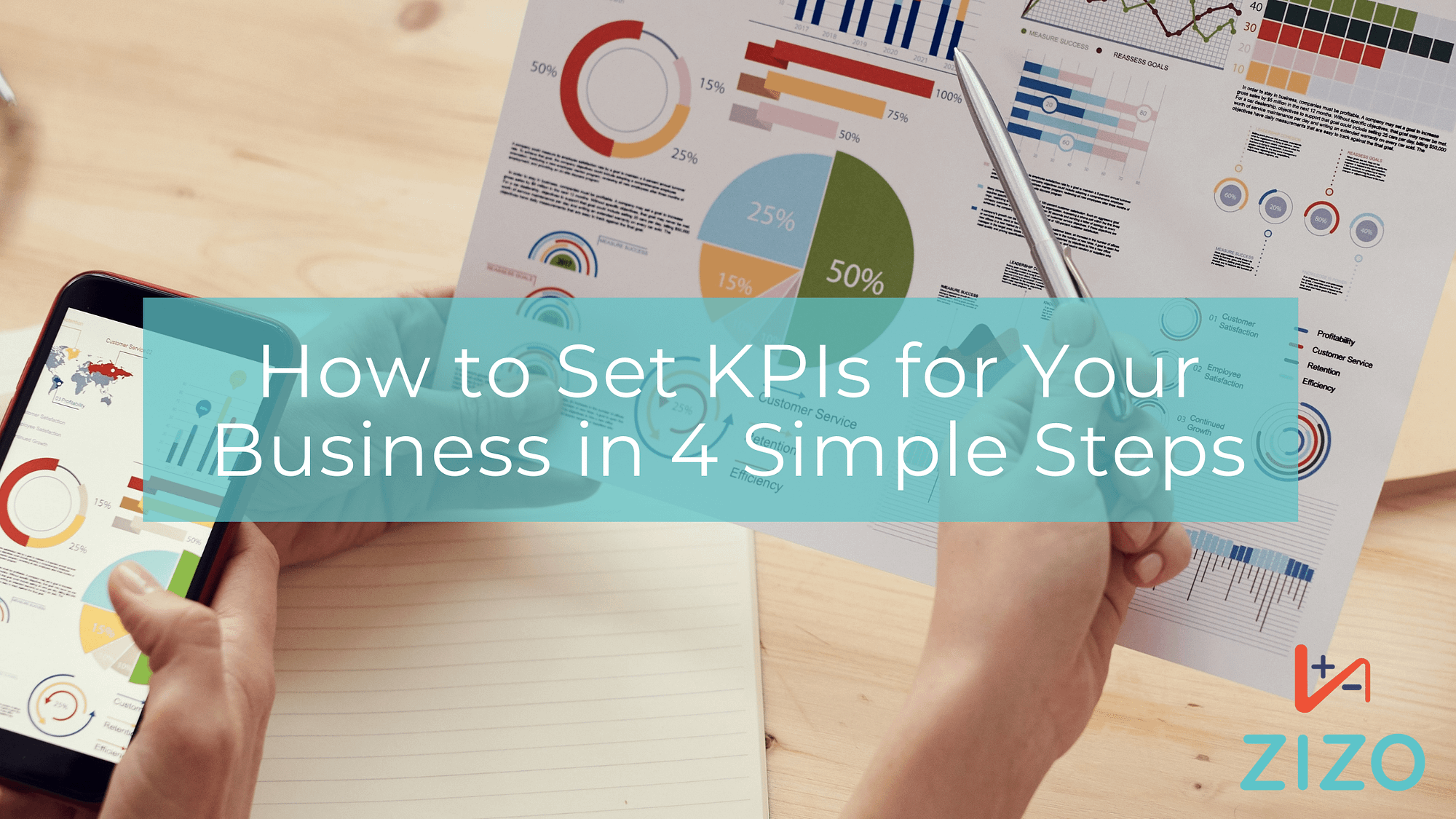 Setting KPIs for Your Business
Step 2: Evaluate Your Current KPIs
We all measure success differently, especially when running a business. Since COVID began the way workplaces operate has drastically changed. With more people working remote and less in-person meetings, sometimes the end goal is lost. Working outside of the office removes the constant reminders of a company's goals, which can play a negative role in the growth of a business.
Even prior to COVID it has always been a difficult task to keep employees engaged and on target. The question is how do you keep everyone moving in the right direction? How do we properly communicate to our employees what the corporate goals are, and earn their buy-in to the achieve those goals?
This is where KPIs come in and learning how to set them properly can take your business to the next level. Too often, people are using the wrong KPIs or not using KPIs that they should be. Setting the proper KPIs for your business will remove all the guesswork and give you definitive data to help drive not only your business's success but employee's success as well.
What is a KPI?
Before jumping into how to set your KPIs we should start by defining what a KPI is. KPI, short for key performance indicator, is a way of measuring and evaluating the success of an organization, team or individual. Think of a KPI as lights that guide you through a dark tunnel. This helps to lead everyone in the right direction and keep them on the path to success. This will not only help your employees but also your business. To learn more about KPIs and why they matter click here to read The Top 5 Reasons WHY KPI's Matter to Your Business.
Good And Bad KPIs
Now that you know what a KPI is, let's evaluate what good and bad KPIs look like. Often times a KPI is misunderstood and are too broad. Not setting proper KPIs can cause your team to go off track which will lead to poor results and targets not being met. Some examples of bad KPIs being used are:
Implement new payment portal by November

Win sales support award

Customer survey
The above examples are just a few of the many examples of a bad KPI. The first is a milestone which gives an indication of how a project progresses, but this is not performance based. The second example is very vague and can be interpreted in many ways. Lastly, the third one is just a tool used to collect data. All of these examples are not true performance measures. They are not clear, concrete or quanitifiable. This leads to confusion and data that does not truly help your business.
A Good KPI will be clearly defined and have actionable targets. As previously mentioned, a KPI is like a series of lights that guides you through a dark tunnel. Each light is like a checkpoint along the way to your end goal. You want to keep you and your team on track to reach the end of the tunnel before the lights go out. This is where a good KPI comes in to help drive everyone on the team in the right direction. We discussed what a bad KPI is but below are some examples of good KPIs:
Monthly sales growth

Sales by lead source

Traffic from organic search
All of these examples are clearly defined and quantifiable. This gives you and your employees something to clearly measure/track. These examples are just a few of the many KPIs out there. Use these as a guide but we will need to dig a little more to decide what the best KPIs are for your business.
Setting KPIs For Your Business
Now for the part you all have been waiting for; I promise I didn't have you read through all that other stuff just to be let down. Everything leading up to this point is important to understand. By knowing what a KPI is and what makes up a good or bad KPI this gives you a strong foundation. From this point you are able to really analyze your business and make a calculated decision. Below I have listed some steps to help you setup KPIs for your team or business. You've already completed some of these steps just by reading this.
Step 1: Educate Yourself 
The information I have provided you earlier will give you a great start! When setting KPIs, understanding what they are and how they should work is crucial. However, don't just take my word for it, do your own research. The more you know and understand KPIs the better and easier it will be to set KPIs for your business. No one will truly understand your business better than you so use that to your advantage when selecting KPIs.
Step 2: Evaluate Your Current KPIs
If you already have KPIs in place or some form of performance measurement you should take the time to look them over. Decide which you feel are beneficial and which you should remove. It will be worth your time and effort to evaluate your existing KPIs and make an educated choice about what is working and what isn't. Now that you have learned more about KPIs you may view things in a different angle. A slight adjustment may take your current bad KPI and turn it into a good KPI.
Step 3: Set Measurable Goals
Be transparent with your employees about what you are looking for. Don't leave anything up for question when setting your KPIs, the goals need to be clearly defined so that everyone is on the same page. KPIs are not one size fits all, as business goals vary from business to business. While there may be some overlap it is important to understand what your specific business objectives are. Do not just search for the best KPIs to use and role with it. You will need to figure out what exactly what matters to your business and what needs to happen for you to achieve your goals. This will require a little bit of work but ultimately will be worth it in the end.
Step 4: Work with Your Team
Without the support of the people running your teams, KPIs will just get ignored. Help them to understand the importance of this. Sit down with all parties involved such as managers or analysts to further discuss what goals they see as important. During these conversations you will quickly find what business processes should be measured. Take this information and match them with how measuring these objectives will help your business. Involving multiple levels of your team in the planning process will ensure everyone is on board, which will help provide accurate data and lead to better communication.
Some Final Advice
Businesses are constantly growing and changing. Your goals today may not be the same as they will be tomorrow. Be prepared to make adjustments if need be. Stay agile and keep in close contact with your leadership team. Communication throughout the business is one of the most crucial parts to ensure success. Throughout the process of setting your business KPIs communication plays a major role. You will need to remain in communication to ensure that everyone is on the same page. Checking in periodically to see if anything has changed or any updates can be provided. Setting proper KPIs will help you keep a strong foundation no matter what happens. If you use the steps outlined above, you will have a great start to setting KPIs for your business.