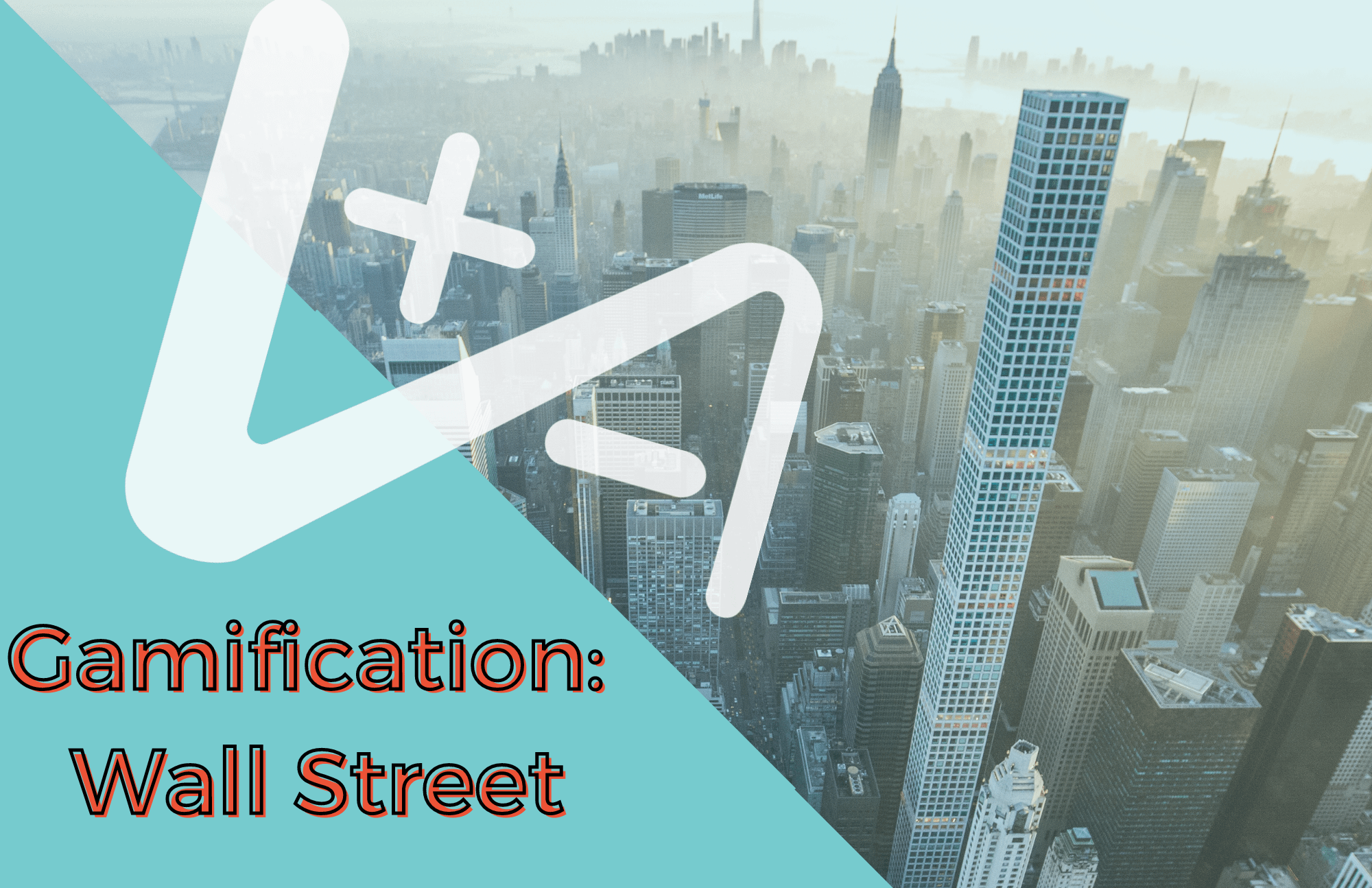 If any real-world activity seems like a game, it is stock trading.  To "win," one must possess both knowledge and intuition, as well as some luck. For those not familiar with the world of Wall Street, it can seem like a separate universe, with its own lingo and customs, its own laws and code of ethics.  
Over the past few years, several platforms have seized on the gamification craze to make it easier for investors to get in on the action; now they are being held up as evidence of both the power gamification has over users, and the fine line developers must sometimes tread when employing it.
Robinhood: Gamified Investing
Gamification in investing works much like it does everywhere else – with visually appealing graphics and "digital nudges" that invite users to have an experience that goes beyond merely conducting business.  
One of the best-known examples of this is Robinhood's feature that flooded the screen with confetti every time someone made a trade or upgraded their account.  Indeed, it was one of the things that made it so popular with the platform's target audience – young investors.
Over the past year or so, however, Robinhood has become something of a cautionary tale.  After realizing great success at the height of Covid-19, subsequent changes in the market – and arguably the inexperience of its investors – led to a $423-million-dollar loss toward the end of 2021.
But that is just one of the challenges Robinhood is currently facing.  William Galvin, Secretary of the Massachusetts Commonwealth charged the company with "aggressive tactics" that targeted trading newbies.  The confetti feature, which both lures and rewards users, has often been cited as evidence of this and was eventually removed from the platform.
Hiccups in Robinhood
Another issue was Robinhood's "frictionless UI" – or the ease of use of the site. Sound counterintuitive? Well, it is. We've all been on websites that are full of bugs, don't work well on mobile devices, and seem to crawl, making even simple transactions an agony. Regulators, however, point to this as another inducement to keep investors coming back to the site and perhaps make riskier trades than they would have made if they had more time to think about it.
It should be noted, though, that Robinhood did not get into hot water just because of the gamification features, or because the site is well-designed, but because they did not adequately warn investors of the risks. According to this NY Times article, the combination created a "nothing to lose, everything to gain" mentality that tends to line the pockets of the broker at the expense of the investor.
Regulations 
Robinhood's predicament is part of a larger picture – one that depicts the uncertain future of the so-called "gamification of investing" as a whole. In fact, part of that 2021 loss may stem from the fact that the potential consequences to investors are on the radar of the SEC.
For the better part of a year, the agency has been hinting at the possibility of regulations that more fully cover "digital engagement practices," or DEPs. SEC Enforcement Director Gurbir Grewal put purveyors of gamified trading platforms on notice at a recent hearing of House Financial Services Committee's Subcommittee on Investor Protection, Entrepreneurship and Capital Markets.
Calling it "a huge concern," he spoke of possible violations of Regulation Best Interest (Reg B1), which prohibits investment firms from encouraging trades that are against the best interests of "retail customers" (individual investors or their representatives). Basically, the fear is that investors will be unduly influenced by the gaming aspects – i.e., it's exciting and when they don't trade they may be subtly induced to think they are missing out on something.
Trades & Investigations
Though Reg B1 falls under the Securities Exchange Act of 1934, it was adopted in 2020 to offer greater protections to customers; yet, noting the feedback during the official comments period, the SEC has determined it may not fully shield them with regard to DEPs. SEC Investor Advocate Rick Flemming explained this by stating that, though recent, the regulation is a product of the "pre-gamification era."
He also noted that "DEPs are being used in a way that makes the distinction between solicited and unsolicited trades almost meaningless," and that even if the client technically initiates the trade it may be because they have already been led to do so.
Grewal did not mention any specific ongoing investigations, while Flemming acknowledged that due to the ever-evolving nature of gamification it would be difficult to litigate such cases. That said, it's safe to say that new, more stringent regulations around DEPs are around the corner.
Find a Balance
The moral of the story: well, there are a few. The first, as the saying goes, is, "Just because you can do something doesn't mean you should." The other is that if companies can strike a balance that both entices and protects investors, they can reap the benefits of gamification while educating investors and making trade more profitable, and fun.