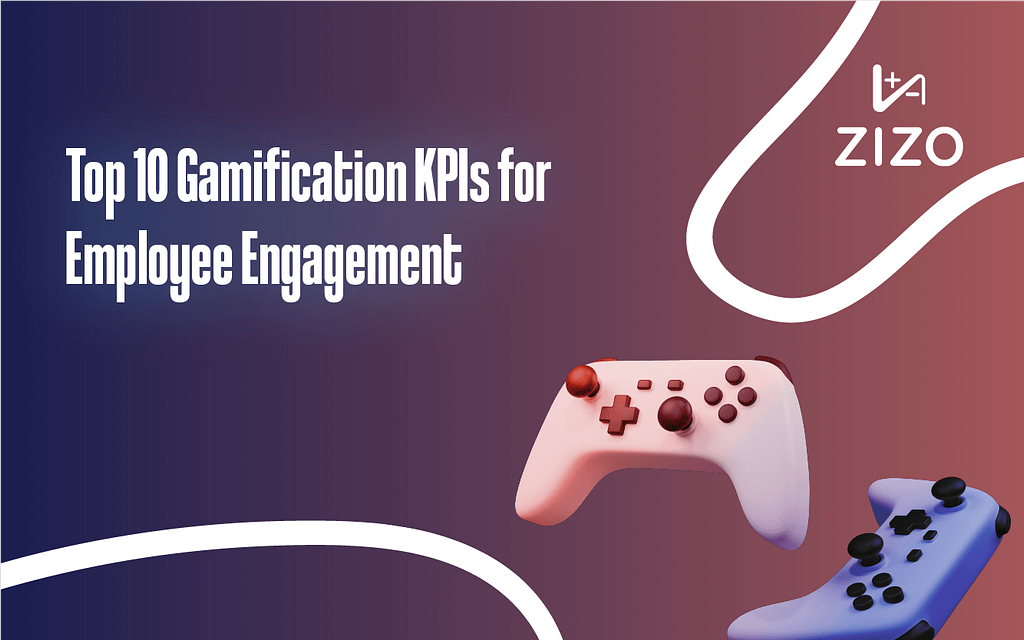 Who doesn't love a good old game? It could be relaxing, especially when you feel stressed out because of work. However, what if we tell you that you could use some entertainment to improve your employees' performance?
Gamification is earning its place as one of the best HR strategies to increase productivity in any workplace. Turning something tedious into a fun challenge is the main aim of these kinds of strategies. Additionally, you can use these resources to measure the performance of your team members more precisely.
In this article, we'll talk about how gamification statistics could be a way to create a better work environment thanks to reliable data. Moreover, it could also be used to improve your customers' experience while ordering your products or services. As a result, you can use this information to support those employees who are feeling burned out, or creating new ways to engage with your audience.
[ez-toc]
Making Everyday Tasks Something Fun
Customer service agents, salespeople, programmers, and even teachers. All of them can feel tired of doing the same thing over and over again. When they wear themselves out to a shadow, productivity decreases, turnover becomes the norm, and the work environment tends to be unhealthy for everyone.
How can we make everyday tasks fun? Gamification is the answer! Studies have shown that setting productivity challenges for employees is an effective way to motivate them. It opens a new world of possibilities, where everyone feels that their actions have a purpose.
We will show you how effective these tools could improve every area of your business.
Numbers Have Never Been This Entertaining!
But before we continue, be honest with us. Do your workers feel excited whenever there is a meeting at work? Do they really understand or pay attention to what you are saying? Are your statistics understandable and valuable for your team?
If the answer to these questions is negative, you should consider changing how you approach your employees. Meetings, discussions, and statistics don't have to be boring, and it's all in the way you do them! Numbers are a vital instrument for developing solutions for your team.
This is when gamification comes to play. Imagine a meeting where everyone will finally see which employee had the best results. Award ceremonies are always exciting, so why don't you try them to improve your team's morale? Let's give it a shot!
Does Gamification Benefit My Business?
It's time to present the facts! Let's talk about what the statistics say about gamification and how it can be a groundbreaking change for the benefit of your business. As you will see, implementing these fun and innovative performance management systems could be what your business needs to get a boost in every aspect!
Improves Employees' Experience
In the business world, there is a saying that goes: Put your employees first, and then they will give the best service to your customers. Creating a fun, comfortable, and healthy work environment is necessary to reduce turnover by keeping your team members happy.
Studies have shown that around 90% of employees enjoy doing their tasks when gamified, even if they are repetitive. When a new set of goals is created, everyone will strive to achieve accolades to get incentives such as paid days off or a salary increase. Use gamification and statistics to develop ways to motivate your employees in their daily tasks.
Creates Accurate Statistics
Are you using spreadsheets and notebooks to manage the performance of your employees? Behind closed doors, they might think that you were born in the stone age.
Now seriously, it's essential to use modern softwares to measure your team's productivity. Gamification is an alternative to get real-time statistics that inform you about every detail of what's happening in your company.
Giant corporations such as Google, Amazon, and Coca-Cola are implementing these performance management systems to truly comprehend the current state of their businesses. Why would you stay behind on this trend?
Increases Productivity
Employees who feel happy at work are more productive and open to improvement. More than 90% of team members have stated that they feel more motivated to do their regular tasks when gamified. This happens because gamification creates a clear set of goals, expectations, and incentives that everyone in the company can achieve.
Every employee has the opportunity to be declared the winner, and they need to be at the top of their game daily. Once the company acknowledges their contributions, they will keep striving to be the best they can be by helping the company grow.
Reduces Employee Turnover
Turnover is a scary phenomenon for most companies, and finding and hiring the right employees is an expensive task that can be prevented by keeping your team happy. Therefore, we should look for strategies to build a productive and stable workforce for our company.
A survey shows 89% of employees feel more engaged and committed to their tasks when gamified. This happens thanks to the challenging and fun atmosphere that these strategies can create for your team's workplace. Keeping things fresh and exciting is essential if you want to reduce turnover at your company.
Helps to Set More Ambitious Goals
There is always an opportunity to set bigger goals, and stagnation comes whenever the company gets too comfortable with its current state and earnings. If you want to know if your team can aim for newer challenges, gamification is what you are looking for.
50% of startups around America are implementing these kinds of performance management softwares to set their expectations in a viable way. Therefore, they know their current limits and what can be achieved with the available resources.
Don't be afraid to reach for the sky!
Develops Customers Engagement
A happy customer will always come back and recommend your services to others. Gamification can also improve your client's engagement with your product. Studies show an increase of more than 50% in trial usage, as well as a boost in social media engagement of 22% for your company's accounts. Make the experience fun for your customers by implementing gamified strategies for your business. You won't regret it!
Enables More Space for Growth
The popularity of gamification has grown in recent years. Companies dedicated to making performance management softwares have seen an increase of 45% in demand.
You'll learn how to take advantage of your employees' potential once you start getting statistics from your gamification software. It's never been easier to keep track of your team!
Read: Performance Management Statistics
Gamification: Turning Complicated Tasks Into Fun Challenges
Once you learn how to turn daily tasks into something exciting for your team, no roof will stop your growth. Gamification is not just about having fun; it will also improve your business results. With these performance management tools, you will take full advantage of statistics and increase productivity within your company.
Your clients will feel more engaged with what you offer, as they will have new ways to interact with your services and enjoy their experience as customers.
Work can be fun, are you up for it?