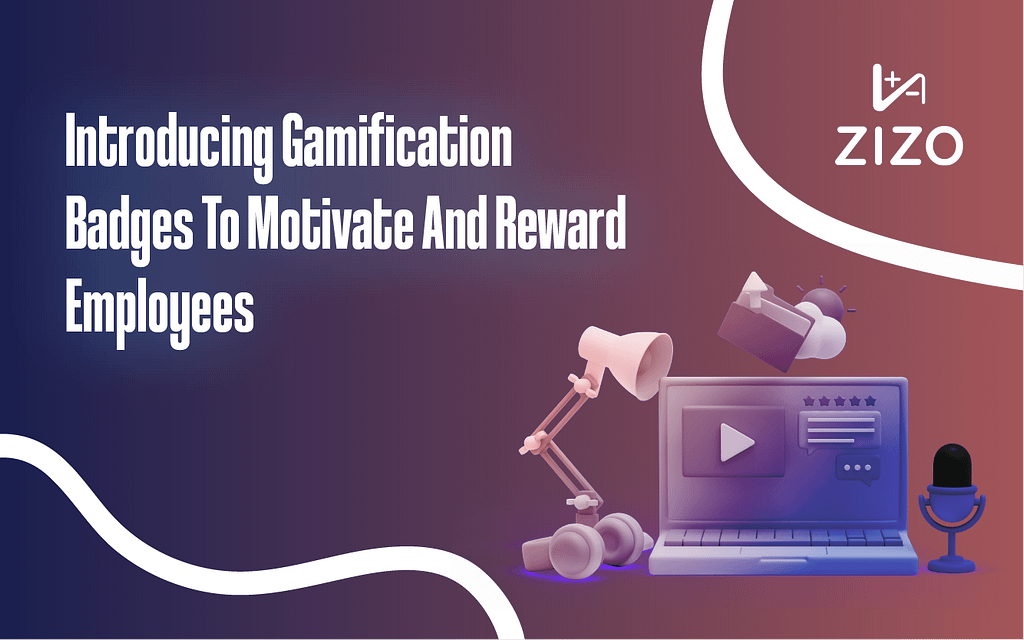 If you've played video games, you know how excited you get about winning trophies or unlocking a new stage. The motivation to be the best player among your friends or professional circle. The urge to start a challenge in your gaming community.
As you progress from easy to challenging levels, you get rewarded with bigger prizes and ranks. If today's workplaces could be this fun, what difference would it make to your company?
[ez-toc]
Motivation as a tool
More than lavish gifts and mouthwatering benefits, motivation is the ultimate employee performance tool. Consider how many kids wake up at midnight to put more hours into their gaming missions. The fun part is most of them do this for free.
At work, gamification has the power to make complex tasks look easy. When you expect your employees to relent, they seem to enjoy the process and focus on the next milestone.
This healthy balance of motivation and output can help your company attract new customers, retain and up-sell existing customers, attract the best talent, and more.
Simply put, motivation breeds results. What better way to make your employees become even more motivated?
Introducing Gamification Badges
Badges are like flowers. They make you smile and are excellent reminders of what you mean to your loved one. In the workplace, gamification badges are a way to tell your best employees they are "awesome" and "excellent" at what they do. If they are not unique or meaningful, they lose their impact.
You want the badges to be intentional, custom, timely, and sincere. When integrated into a gamification system, badges are a way to recognize your most engaged and productive employees.
Gamification Lingo: PBLs (Points, Badges, Leaderboards) are the most used words in gamification. Points are used to unlock rewards and rank top performers. Badges are status symbols owned by a few. Leaderboards simply show the positions of participants with others. The HR of a company uses sales leaderboard software to manage these PBLs.
Gamification Badges Examples
Badges can be anything you want, but they all have three similar components: a goal, an accomplishment, and a reward. The goal is what you want an employee to do; the accomplishment is what they did, and the reward is what they get for doing it.
These rewards include badges for winning streaks, the highest number of sales, or even as small a happy employee badge.
Here are some gamification badges you can adopt in your gamification system.
1. Progress Badge
This badge encourages employees as they move from one stage to another. It can serve as a motivational tool to help your employees get past complex parts of a task.
To create a progress badge, you need to design a reward structure that is meaningful to the project. For example, if your company has an annual sales quota, you can create a progress badge for each percentage of sales achieved by your team.
2. Completion Badge
This badge is best to reward the completion of a challenge, project, or other activity. Many companies increase the value of completion badges as employees complete more tasks.
But it's better to approach things differently. You want to appreciate a team member based on the quality or value of work done, regardless of the number of tasks completed.
3. Learning Badge
This badge can be earned by employees following through with the training modules on your gamification platform.
The Learning Badge can be awarded daily, weekly, or monthly. In addition to badges, you can also offer rewards for completing courses and modules, including free lunch or movie tickets.
4. Goal Badge
The goal badge can be awarded for reaching certain milestones or metrics. For example, an employee or a team may get a goal badge when they hit a sales target in a specific quarter of the year.
5. Status Badge
This badge highlights some good qualities of an employee, such as exceptional customer service and a high number of recoveries. Employees with these qualities can be given a status badge with "Top Call Agent."
6. Challenge Badge
The Challenge badge is a great way to motivate employees to exceed their limits and get rewarded for doing so. For example, your company may issue a challenge badge to any employee who reaches a sales goal within 10 working days of being assigned the project.
7. Activity Badge
This badge encourages your employees to stay engaged on the gamification platform. They are given out when an employee is responsive and interacts with others in the system. This badge can be given to employees who complete their daily workout routine outside of work.
8. Performance Badge
This is the "awesome" badge employees earn through hard work, dedication, and commitment. To be a favorite of this type of badge, you must deliver as expected or exceed expectations. Performance badges often come with rewards like cash bonuses or gift cards.
9. Recognition Badge
This type of badge can recognize an employee in gray areas, such as being collaborative, growth-oriented, an active contributor, or a visionary. They might look unnecessary, but they can mean a lot to employees that don't see it coming.
Make it Custom and Unique
From gamification avatars to badges, you want to pay attention to the details of what makes your employees unique. Some badges, such as progress badges, are generic to the system, while some (e.g., performance badges) require personalization.
You could create custom graphics and add the employee's name to show that you appreciate their work and service.
Read: Gamification KPIs for Employee Engagement
Takeaway
While work may not be as fun as video games, badges are given for the same purpose – to motivate someone by rewarding them for their efforts. Gamification badges are a powerful motivator and reward tool in the workplace.
If you're a sales team or an insurance company looking to gamify your processes, look no further than ZIZO. We are a gamification platform dedicated to helping companies engage their employees and retain their best talent.
Try ZIZO Today.