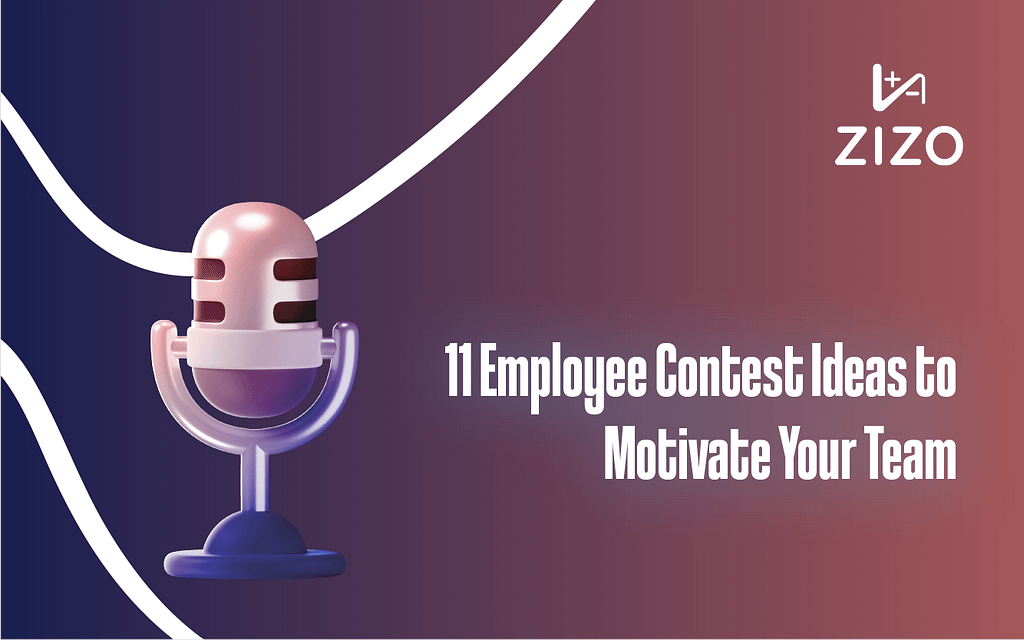 Keeping employees motivated every day might seem like a challenge for most companies. Doing the same thing repeatedly can be exhausting, even for the most committed worker. Is it possible to keep them engaged in their work?
In this article, we present some employee contest ideas that you can implement within your company to keep things interesting. Working and having fun don't have to be opposite ideas whenever you want to give your employees an enjoyable challenge and raise their spirits.
[ez-toc]
Daily Prizes for Common Tasks
One simple yet effective way to keep your team motivated is to set daily goals and offer incentives in return. Psychologists believe that employees are drawn to behaviors that lead to rewards and avoid activities that might lead to negative consequences.
So, as soon as you start giving these prizes, you'll see productivity increase. Everybody in your team will strive to improve their daily tasks to get acclaim and rewards. People who are focused and goal-oriented tend to have a more positive attitude toward work and perceive failures as temporary setbacks instead of personal shortcomings.
Casino Games for Productivity
There is no need to gamble to play at this casino. When it comes to working, you can use these types of games to create a fun activity where everyone wants to increase their productivity and win exciting prizes.
Each day an employee reaches their daily goals, they can get an opportunity to participate in the weekly "roulette." Therefore, your team will remain invested in their daily duties. By doing this, they will have the chance to earn prizes like more lunch hours, a pay bonus, and other amazing rewards.
Fantasy-Sales Contest
Creating two teams with people from the same departments (Marketing, Sales, HR…) is a great idea for work contests. In a weekly competition, each team competes against the other to see who gets the best results.
All team members will have to put maximum effort into their roles to increase their chances of winning. If they want their team to win, they should cooperate. Getting everyone involved in helping others achieve their goals is a great way to build teamwork.
Lottery
Office challenge ideas should always include everyone on the team; a lottery is a great way to do so. In this activity, everyone starts the month with one lottery ticket. Each month, there will be a draw to choose the winner of the prizes you have offered.
To increase your employees' engagement with their tasks, you can provide more tickets to those with the best daily performances. Each team member will understand that if they want to increase their chances of winning by the end of the month, they have to be at the top of their game every time.
Traveling Trophy
Traveling trophy ideas have become popular alternatives to motivate employees during everyday tasks. When an employee reaches or surpasses their weekly goals, they get the chance to have a trophy as a symbol of their achievements. Then, if another coworker meets his goals, the award "travels" from one desk to another.
This is a way to show that the company recognizes individual efforts. To make the game more exciting, we suggest that the trophy winner also earns a special prize.
Bingo by Goals
Playing bingo at the beginning of the working week seems like a fun way to start your employee's shift. This game isn't just pure luck, either. Employees get to mark a spot on their bingo cards if they reach a specific number of goals during the week.
Managers should set specific goals by the start of each shift. Employees that meet said plans are allowed to keep playing. By the week's end, those who have achieved the most recognition will be rewarded with different prizes. This is the only bingo where luck doesn't matter: What's essential is employees' effort every day into their tasks.
Employees' tournament
For this activity, each department creates brackets, where they set workers to compete against each other to see who can achieve the best results during the week. If one of the competitors performs better, they get to advance in the tournament. When they get to the finals, employees have the opportunity to win amazing prizes thanks to their commitment.
This is an excellent way to keep everyone thriving day by day. This tournament is ideal for companies focusing on sales since it motivates employees to perform at their best daily to keep the results growing daily.
Who Is Improving the Most?
Often, these employee contest ideas can leave out those who do not have the best results. Probably they need a boost to recognize their potential; that's why it's important to create activities that reward those employees who have the most improvements.
With performance statistics, companies can show that they believe in every team member. Therefore, they can set achievable goals for employees still struggling with their tasks. Once they demonstrate that they are committed to improving by having a better performance, they will earn rewards for their efforts.
Rewarding Rejection
Rejection is considered bad in any workplace, as it shows that the presented ideas might not be the best way to reach a goal. Therefore, employees can feel they are not being listened to, or their efforts are not being recognized.
One alternative to prevent low morale in your company is to reward creativity, even when ideas might not be ideal. Employees get clues about what their employers want for each idea that needs to be corrected. They earn a point each time they present an idea to the office. Once they get their "eureka" and propose a good idea, they get rewarded for their efforts. Rejection is the only way to refine our ideas and turn them into something positive.
Let's Embody the Company's Values
Some employees represent the company's values better than most. At the end of a quarterly period, when the performance review gets done by the managers, they can ask their employees who amongst the team best represents the company's values. This is an alternative to create more commitment with the company in a friendly way so that everyone can feel identified with the company's values.
Getting the Best Reviews from Our Customers
Even though this is the easiest way to measure performance for some companies, we can turn these results into a game where everyone feels they have a chance to win.
Everyone starts with a zero on the scoreboard. After each positive customer review, their ratings will increase due to their excellent service. By the month's end, employees who have earned the best results will be rewarded thanks to their contributions to the company.
Read: How to Demonstrate Accountability in The Workplace
Why is it Important to Create Games to Motivate Employees?
Now that the world has changed, employees want more transparency and accountability.
Workers are demanding better treatment from their employers. Jobseekers are being more intentional about interviewing new employers and making their expectations known upfront. Gamification is one of the best options if you want to improve your workplace morale and engage your employees. As a result, they will feel like working isn't something tedious… Instead, it can be exciting and challenging!
Are Your Employees Genuinely Motivated?