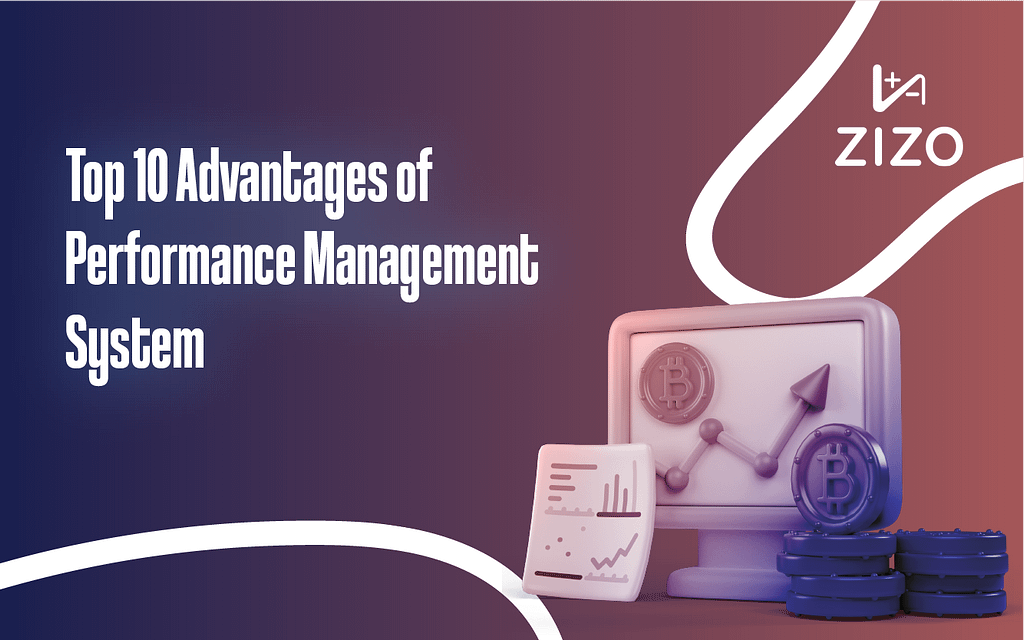 How does your company know if an employee is fulfilling its expectations? Measuring performance is one of the most important tasks of any manager or HR department. Some organizations estimate the quality and results of their employees' jobs without any accurate indicators. This is a serious mistake!
The advantage of a performance management system is that you don't have to worry about creating these tedious charts manually. Imagine a world where you can keep track of your employees' performance without frequently being on top of their work. You may be asking: Is it indispensable to measure my team's performance? Of course, it is!
Thanks to these tools, you will have reliable information about how your company is doing and which team members are performing at their best. We will show the purpose of performance management systems so that you can turn the whole company upside down for its benefit. Let's see how we can change the game for your company!
[ez-toc]
Identify your Company's Weaknesses and Strengths
You probably have an idea about your team's strongest and weakest points. However, there should be a specific way to measure every task that's been done by your employees. This way, your company can quickly identify which points need to work on to improve the quality of the tasks.
In addition, managers need to know what the main issues in the company are. As a result, once you have this information, work with your team to fix these issues and find solutions to strengthen every department. To fix the weaknesses, you need to know what's causing them.
Learn about Employees' Performance
Do you know how your employees are doing? Even when they're working hard, sometimes the results aren't what's expected. Companies have to know how their team's doing to help them improve.
Performance management systems help managers see exactly what's going on in their teams. By having these tools at your disposal, you can give them an extra boost. Information is power, so you'll be able to manage their duties better.
Create Permanent and Useful Feedback
To refine every aspect of your company, you need real-time information. Performance management softwares allows you to get info about the performance of each department of your company. As a result, managers can use this data to create valuable feedback for their employees.
Building productivity reports is a mind-numbing task. However, with the help of a management system, you can prepare these reviews easier and precisely. Once you have all the information, it's possible to create strategies to get better results from your team.
Make Self-Improvement the Norm
Stagnation is always dangerous for any employee. After doing the same task, feeling burned out after some period is expected. One essential part of performance management is to motivate employees to get better results with their work. Set achievable goals for your employees that keep them motivated. Whenever someone feels challenged, they will be more committed to do their tasks successfully and aim for new accolades.
Managers could use the information collected from this software to create fun and exciting challenges for their team members. Once you have this data, it is possible to increase the productivity of your employees by establishing more ambitious goals for them.
Focus On the Future
With the help of performance management systems, you don't have to worry about some tedious tasks. Soon enough, you will discover a whole new way to support your employees while increasing productivity at the same time.
Keep in mind that, as a manager or HR representative, you must focus on the skills of your team members. By having information about their performance, you can create strategies to take advantage of their potential for your company's growth.
Get Reliable Information
Humans make mistakes all the time; it's in our nature. However, management software is designed to minimize these issues. By using these tools, we can gather reliable information with little to no failures.
Performance management systems will give you valuable information such as:
The time that it takes for an employee to complete a task.
Ratings to each team member provided by your clients.
The efficiency of each department.
And the list goes on and on!
Use the information wisely because it could change your company's future forever!
Prevent Recency Bias
We tend to think that when something goes wrong, it has been that way for a long time. Recency bias is likely to happen whenever there is a complex situation ongoing.
However, statistics can show a whole different story. One advantage of performance management systems is that we can see inflection points. By identifying the cause of a particular mistake, we can notice the origin of an issue. Therefore, we can build policies or processes that prevent these mistakes from happening again.
Strengthens Teamwork
Often, team members don't know whom they should ask for help. Management systems create an accessible way for employees to learn about the workflow and the roles within the team.
Once you have the ideal software for your team, teach your employees how to use it to increase teamwork. That way, everyone will share information and cooperate as they should. As a result, communication will become easier, and everyone will understand whom they should look up to when they need support.
Acknowledge Your Hardest-Workers
Everyone likes to feel appreciated at work. Why don't you try to encourage hard work by giving incentives to your team members? Employees that genuinely feel part of the company tend to give their all for all their tasks. Performance management software helps you acknowledge team members bringing the best results for your company.
These tools give you information about the tasks being done by each employee. You could give prizes to your team members based on accurate statistics. Never forget to award those that are striving the most!
Build a Performance Record for Employees
Records show how well an employee is doing. We all have our peaks and falls; what's important is to understand why we perform better at certain times than others.
By using performance management software, you can keep track of the tasks being done by your team. Therefore, you can identify the motivations behind their actions, creating an environment where everyone feels comfortable giving their all every day.
Read: Ways to Improve Employee Morale
How Can My Business Benefit From a Performance Management System?
As you can see, the main advantage of performance management systems is that you can keep track of every aspect of your company. As a result, you can take care of your business using the information given to you by these tools. Increasing productivity, motivating employees, and designing helpful strategies are some benefits you can enjoy, thanks to these programs.
Would you like to try these kinds of systems for your company? Book a demo and learn by yourself how your business will benefit from this innovative software.
Do you know the state of your company?