Gamification in Business & Pioneering Business Intelligence
ZIZO Technologies Inc. is obsessed with the ability to zoom in and zoom out on your business. Our goal is to simplify management and increase company's productivity by creating an environment that drives your employees to perform in a fun and engaging environment.
Gamification in business that will engage your team and promote better performance
Anyone who has managed a workforce knows that two of the biggest obstacles you'll face are a lack of employee engagement and lack of trackable performance. As experienced management and HR professionals, the ZIZO team has found a way to solve those headaches in your business for good!
The days of unreliable business data and endless spreadsheets are gone and you can delete that Pinterest board of workplace engagement ideas – we've got you covered.
Gamification in business will allow your employees to enjoy a customized game environment at their desk while striving to reach goals and earn rewards
Business gamification is an approach that uses our data software with a gamified approach that will engage your team and encourage better performance without the need for additional programs! Your employees can enjoy a customized game environment at their desk while striving to reach goals and earn rewards.
After owning and managing his own businesses, our Founder and CEO implemented ZIZO's solutions on his own team – and after realizing the benefits of gamification in business, he got to work building a team to create gamification in business on a large scale. We're excited to drive performance and boost employee engagement for your business together!
"We believe that yesterday was only practice.  We exist to make today happen.  And today, it's Game Time."
Jimmy H. Chebat
Founder/CEO
Jimmy Chebat, an enterprising business pioneer, has developed a digital initiative anticipated to address the paradigm shifts currently plaguing the workforce due in part to the workplace culture identity crisis and the ever-increasing rate of remote workers.
Jimmy boasts an extensive portfolio of business ventures but for the past 20 years, his primary focus has been his work in the Accounts Receivable Management/Collections industry. This experience with managing his workforce is what drove him to create ZIZO.
His experience emphasizes his ability to identify challenges facing personnel management, generating innovative solutions using his experience in data analytics, automated intelligence, and gamification.
The fourth industrial revolution is already here and it's Jimmy's fully integrated system that's leading the digital transformation into the tomorrow we need.
Schedule A Meeting
Yannick Tessier
Chief Technology Officer
Yannick has been involved in web application development and software engineering for the better part of the last 25 years. He has played a key role in several start-ups as well as in business critical projects for mid-cap to fortune 500 companies throughout his career. He has contributed work to such major brands as The Olympic Games Committee, Playtex, Fisher-Price, Mattel, HSBC, Trico, Dana, AOL, Kodak, Haagen-Dazs and LegalZoom.
An avid Agile practitioner and an accomplished ScrumMaster, Yannick is a dedicated advocate of the Lean start-up principles.
As a passionate entrepreneur, he has thrived on helping businesses create, launch and maintain products from zero-to-grow, which has led him to make the INC 500/5000 list three times in his career.
He has held numerous leadership positions, including:
CTO of Symmedia, Yearbook.com, Poe Salinger, Gilliam Wells, Vog Digital
VP of Information Technology at Odyssey Telecommunications
VP of Online Marketing at Be Healthy
Director of Application Development at Sayers Technologies and Mainstreethost
Interactive Art Director at Wolfgroup Advertising and Gelia
While we aim to improve life for both staff and management within certain industries, we also want to deliver the utmost quality in terms in of User Experience (UX) and programming.  We leverage modern, yet proven technologies such as ReactJS, AWS Lambda functions, micro-service driven architecture and to that end, we employ an enthusiastic team of developers who, like us, are out to change the world.
We believe in iterative processes
Constant feedback from users
Quality, without compromise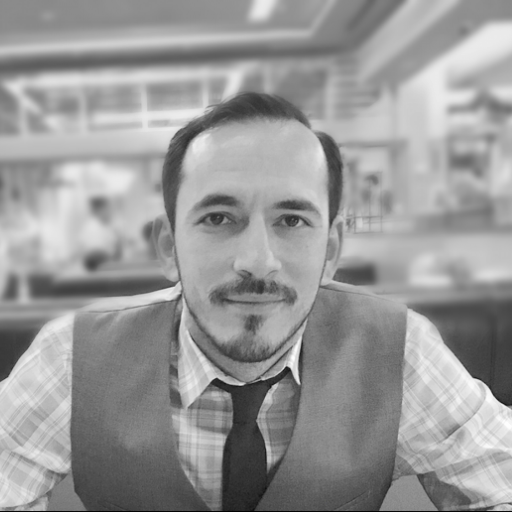 Garun Vagidov
Systems Architect
Garun Vagidov has been responsible for delivering enterprise grade applications for varying sized clients, for the better part of the decade. Leveraging his extensive engineering knowledge, he has been leading teams and prjects to success by providing both vision and direction for the softwares' architecture.
His broad experience stems from maintaining and improving various legacy systems for Fortune 500 companies. Garun has had the pleasure to work for industry giants the likes of ThoughtWorks, Mattel, CHLA and M&T Bank. He is an expert in Agile/Lean software practices, and uses this to identify the most effective process for managing stringent deadlines and delivering high quality software.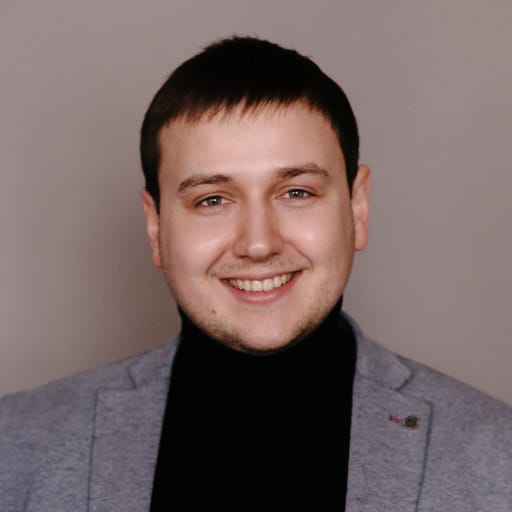 Dmytro Makivskyi
Director of Application Development
Software Architect with 15 years of experience in the Information Technology space.  Dmytro boasts a deep understanding of software development lifecycle and process optimization. He has extensive experience in design and development of projects and system modules requiring complex business logic and rich User Interfaces. 
He has been involved for many years in data warehouses management, big data processing and machine learning. Dmytro is a key engineer at ZiZo, providing outstanding analytical, problem solving skills as well as excellence in pattern recognition and actuarial mathematics.