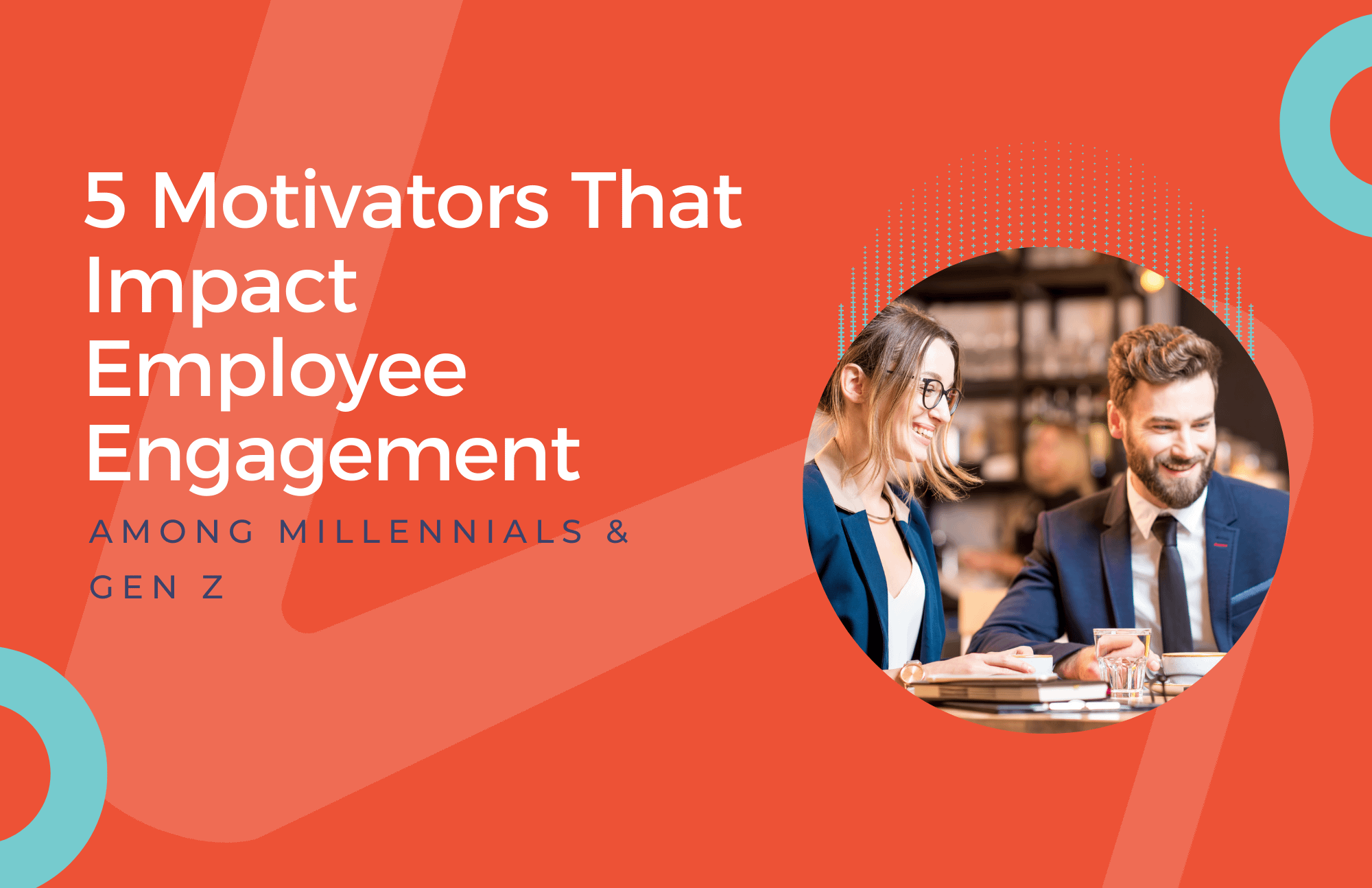 As mentioned in our previous blog entry, by the year 2025 75% of the workforce will be made up of members of the Millennial and Gen Z generations. Acknowledging, understanding, and motivating these generations can prove to be more difficult than generations of the past. Because of this, workplaces in our country are experiencing elevated levels of attrition, decreased motivation, and limited-to-no engagement from employees. Employee engagement can repair these problems while also playing a significant role in increased customer satisfaction which leads to a positive reputation for your business. 
In the words of David Zimmer, of The Employee Engagement Network: "Employee engagement is the art and science of engaging people in authentic and recognized connections to strategy, roles, performance, organization, community, relationship, customers, development, energy, and happiness to leverage, sustain, and transform work into results."  Here we have outlined five ways we feel are important to keeping this new generation engaged and motivated every day when they come to work.  
Promote Purpose & Responsibility
Provide Strong, Honest, and Transparent Leadership
Provide Security
Younger Millennials and Gen Z were still only children during major events in our country such as 9/11 and the Great Recession. Many of them may have even seen their parents living in fear and struggling financially through these times. Furthermore, a sizable portion of their lives may have been defined by said struggles. It is because of this their motivations tend to lean more towards security rather than just money to ensure a secure and comfortable life outside of their employment. ZIZO is the perfect tool to provide an in-depth look into their future career path and expectations with incredibly specific and obtainable goals for years to come.  
If your company is not offering this kind of job security, these generations will always be looking for a backup plan or greener pastures elsewhere. Be sure to keep open lines of communication between management and employees to ensure they know how valuable their role is for the company. By feeling and knowing their value they will feel compelled to stay engaged and with that will come a natural increase in performance.  
Enhance Competition
Millennials and Gen Z may have different motivations while at work but there is (at least) one common theme – Competition. While Millennials tend to lean more toward collaborative and teamwork environments, Gen Z tends to have a better understanding of the need for constant individual improvement and development at work to remain relevant. ZIZO's contest and tournament platform is designed to nurture both Millennials' and Gen Z's desire to be recognized and rewarded both as an individual and even as a team.  
Whether as a team for Millennials or individually for Gen Z, ZIZO caters to the natural strong work ethic by both groups. However, they do expect to be rewarded for their hard work. To foster strong camaraderie amongst employees, raise the motivation of your staff, and improve the overall work environment, friendly competition is an absolute must when it comes to keeping your Millennial and Gen Z workers engaged.  
Digitize The Workplace
Millennials and Gen Z have unique relationships with our digital world. Millennials, while still growing up in a world of landlines and dial-up internet, can sometimes find themselves relating more to Baby Boomers than Gen Z when it comes to new and modern technology. Gen Z, on the other hand, has been living in a world of smartphones and free Wi-Fi for as long as they can remember. Gen Z employees tend to better embrace the modernization of the workplace to help grow in their careers. Thankfully, ZIZO's easy-to-use gamification platform caters to the needs of both generations to keep them engaged and motivated. Understanding and recognizing the differences between these generations is the only way to maximize employee performance and show that your company is providing every opportunity necessary for each person to excel and grow in 2021 and beyond.  
Provide Strong, Honest, and Transparent Leadership 
Finally, employees experience their organization through their leadership. Diversity, equity, and inclusion (DEI) is necessary for keeping today's workforce motivated. Gen Z and Millennials both demand individualized respect. They want to see leadership that embraces diversity within the workplace and, while it may sound cliche, provides equal opportunities across the board. Disrespect or dishonesty shown toward any employee breeds distrust and therefore destroys collaboration and honest communication. Respect and recognition matter from all directions -peers, managers, policies, systems, and leaders.  
A major struggle plaguing the modern workforce is the feeling like they are not a part of a business' larger picture. Millennials and Gen Z will become more invested in the future of the business when they are able to see what is happening around and above them at work. It is important that Millennials and Gen Z feel involved with a company's growth and success. ZIZO helps management keep their employees informed with a 360-degree view of important data that helps make workers feel part of the big picture. Remember, transparency goes beyond just day-to-day statistics. Transparency can mean management sharing and discussing long-term goals for a company, or even creating an environment in which employees are allowed to discuss and share feedback to their superiors about ways they can be more effective at their jobs. Nobody wants to feel like they are left on the outside looking in. Transparency increases engagement which in-turn makes each employee invested in the overall success of their company. 
Just as it is important for Generation X and Baby Boomers to adapt to our modern world, it is equally as important for businesses to adapt to the strengths of the current up-and-coming generations. Millennial and Gen Z workers must know what is expected of them from work, have the proper materials and tools to properly do their job the right way, and receive the recognition they deserve for their work. Engagement is imperative of their success that they believe in their company's mission and that they are committed to doing quality work.  
Hopefully, one lesson learned is that our younger generation does not need to be treated like children to stay engaged at work. As Millennials and Gen Z grow and move into management, their influence expands. Their individual needs matter and they have never needed Ping-Pong or beer at work. They need engagement. And when they get it, their employee experience can change extraordinarily fast, allowing them to achieve extraordinary business results.