It's Time to Level Up with Workplace Gamification.
ZiZo's innovative workforce gamification
management software will positively impact your
culture, productivity and ultimately– your success.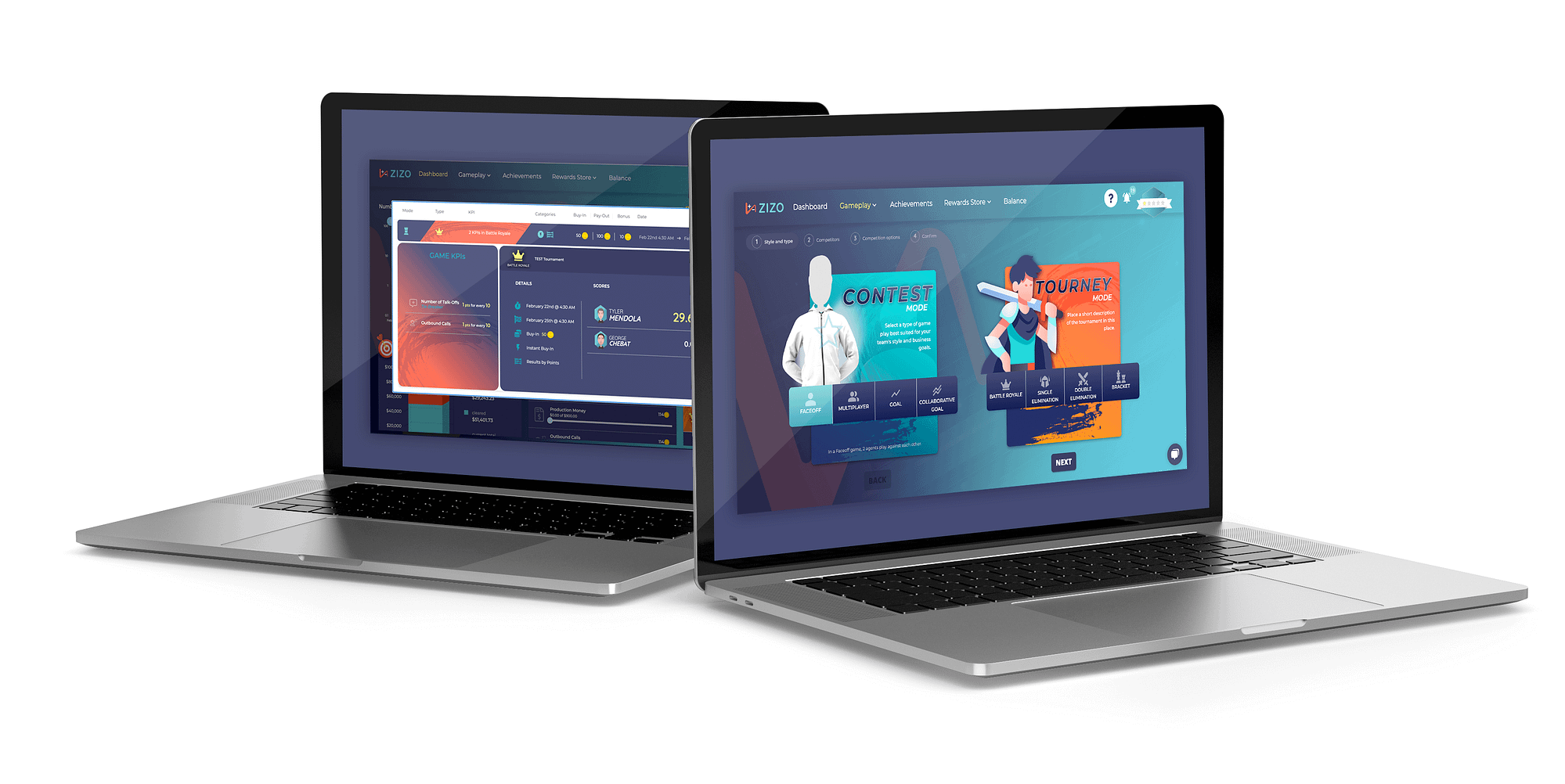 • Engage Employees
• Increase Productivity
• Cut Attrition Rates
• Retain Talent
• Promote a Culture of Transparency
  and Accountability
• Easily Zoom In and Zoom Out of Your Data
Workforce Gamification Management Software
Click the play button to learn more!
Do any of these challenges sound familiar?
Between the mind-numbing data drown and a workforce that always seems disengaged, productivity is plummeting. Meanwhile, costs and attrition rates are climbing to an all-time high.
HIGH attrition rates
In a study of more than 1,000 workers, 31% report having quit a job within the first six months of employment. High attrition rates can negatively impact employee morale, disrupt productivity, and eat into your bottom line
Lack of Employee Engagement
It's harder than ever to keep employees engaged and active. First, we've got Gen Z and millennials entering the workforce. These generations thrive off a culture rooted in reward and recognition. And without it, 70% are likely to change jobs every two years. In addition, we now have a newly remote workforce navigating the challenges of working from their kitchen tables. Finding new ways to keep employees engaged and enthusiastic has become a necessity.
Data Lake
The amount of data we have access to these days is phenomenal. What's less exciting is the amount of hours it takes to organize, analyze, and act upon this data. Managers end up drowning in numbers, trying to make sense of what they mean. And business owners are left to make decisions that are only as good as their ability to interpret this massive amount of data.
ZiZo can solve your most common problems.
We understand the issues facing your business, because we've dealt with them too. And after a decade of development, we're ready to introduce ZiZo – the revolutionary software platform that takes the stress out of managing and motivating your workforce.
retain your employees
Happy employees are five times more likely to stay at their jobs. With ZiZo, employees are recognized and rewarded based on objective data. This fosters a culture of accountability and transparency that builds mutual trust and rapport between employees and managers.
Motivate and Engage Your Team
Gamifying your workplace with ZiZo means your employees are immersed in an exciting realm of friendly competition and a culture of positivity, teamwork, and accountability. Public leaderboards, a real-time newsfeed, levels and ranks, contests, and rewards motivate your employees to perform better than ever before.
easily manage your data
That data lake you're drowning in? ZiZo is here to throw you a line. We've created software that allows you to quickly zoom in and out of your data, making it easy to analyze and interpret the information that will help you make better business decisions. Our intuitive dashboards allow you to adjust your KPI's, set daily, weekly, or monthly goals for your employees, and see trends in productivity.
We're Here to Motivate and Engage your Team, and Drive Performance.
If you're struggling to motivate your team, measure performace and find clarity in your data, ZiZo's workplace gamification software is for you.  Call centers, insurance companies, collections agencies, and sales teams are industries that win the most with ZiZo.  These industries require an engaged team and definable milestones to determine employee and team success.  And ZiZo provides exactly that!
CALL CENTERS
ZiZo provides easy implementation of organization and gamification on a large scale, making it ideal for large call center teams.
SALES TEAMS
Keep your sales team engaged by setting rewards for sales goals. ZiZo's competition features make it easy to spark a culture of friendly competition among your sales staff to drive production.
INSURANCE
Claims representatives face a lot of monotonous repetition, but our gamified platform combats that by keeping tasks fresh and fun. ZiZo outlines clear career paths and progress markers so your employees know exactly what to do to succeed in the business.
COLLECTIONS
With our first-hand experience in the call center and collections field, we understand your pain points as collectors better than anyone!